Leather belts are renowned for their exceptional durability, glossy finish, and ability to elevate any ensemble with a touch of luxury and sophistication. In this informative article, you'll discover valuable insights and practical guidance on effectively discerning between authentic, high-quality leather belts and their counterfeit counterparts. Armed with this knowledge, you can confidently make informed purchasing decisions and enjoy the timeless elegance and longevity that genuine leather belts provide.
Observe the Markings on a Leather Belt Carefully
Our products made from leather, particularly belts, offer customers the opportunity to fully engage by physically holding the product in their hands or even using a magnifying glass to meticulously examine the surface and ensure the impeccable quality of the leather.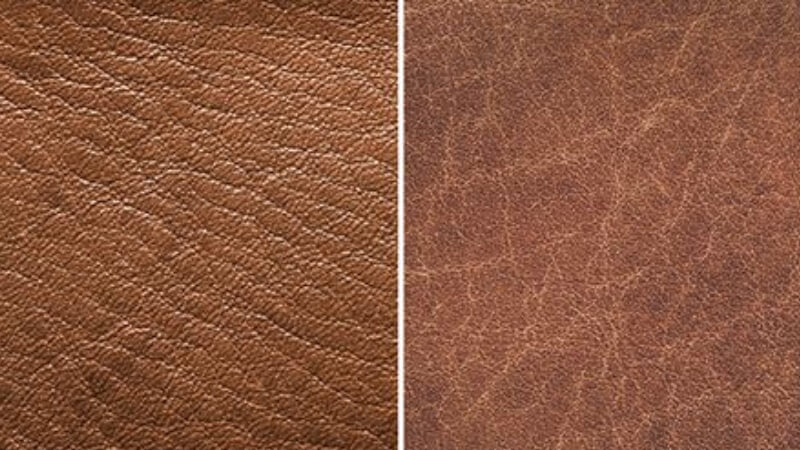 Carefully observe the marks on the surface of the leather belt
If the product is made from genuine animal leather, the natural marks that appear on the surface will vary and differ from each other as the animal moves. This distinctive characteristic allows you to easily distinguish them from fake belts, which typically lack these marks. Similarly, scratch marks and roughness are only common in genuine leather belts, whereas fake ones will always be smooth and flat.
Assessing the Color for Authenticating Genuine Leather Belts
When it comes to color diversity and vibrant aesthetics, genuine leather belts do not offer the same level as their fake leather counterparts. Genuine leather manufacturers prioritize preserving the original value of the leather, resulting in a rare use of dyes. Consequently, if a store showcases belts in an array of colors, it is highly likely that they are counterfeit items.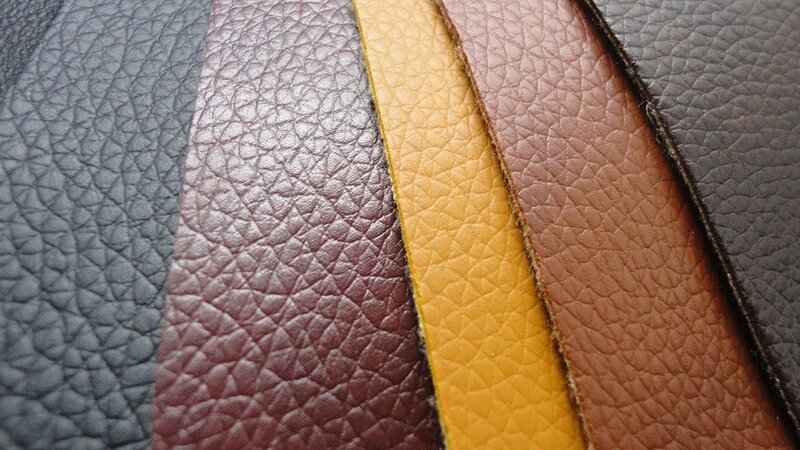 Evaluate the color to distinguish genuine leather belts
At our store, we offer a wide range of genuine leather belts in classic black and brown colors. Additionally, we also have dyed leather belts available in trendy coffee brown and red brown hues. With time and usage, our genuine leather belts develop a natural shine while the color may gently fade, enhancing their unique appeal.
Genuine leather belts can be easily identified by the natural unevenness of the color pieces on the surface. This unique characteristic not only helps distinguish between genuine and fake leather, but also adds a distinct beauty that many people appreciate.
Examining the Pores on Leather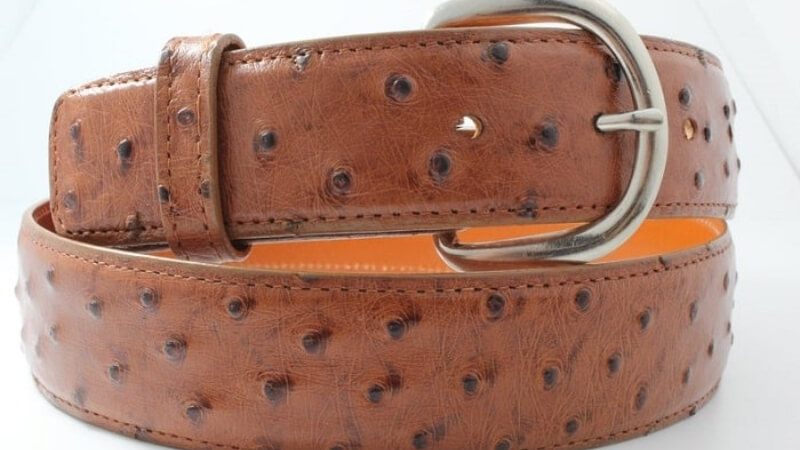 Observe the pores on the leather
Genuine leather belts, regardless of the type of leather used, will inevitably have pores. These pores can vary in size, from large ones found in ostrich leather to smaller ones in cowhide. The density and nature of these pores also differ depending on the specific area of the leather used. They are randomly distributed and do not adhere to any specific patterns.
Experience the Resilience of a Rubber Band By Touching It
When you touch genuine leather belts, you will notice their distinct texture – smooth, comfortable, and even in cold weather, they maintain their supple nature without feeling dry or stiff.
On the contrary, fake leather is characterized by its smooth texture and synthetic composition, evident through its visible stitched seams. In colder temperatures, it tends to feel cold and rigid, presenting a distinct contrast to the authenticity of genuine leather.

Touch and feel the elasticity
You can also test the elasticity of the leather belt by applying pressure. Genuine leather exhibits high resilience, rapidly reverting back to its original state even when pressed forcefully. Notably, it leaves no visible marks, even when subjected to the pressure of a fingernail.
To determine the authenticity of a leather belt, there are several methods you can employ. One approach is to fold the belt horizontally to observe its response: genuine leather belts will bounce back without leaving any creases, whereas fake belts may result in visible creases. Additionally, with prolonged use, genuine leather belts tend to grow more supple and soft, whereas counterfeit belts often exhibit signs of cracking and breakage.
Testing Cotton Swabs for Moisture Absorption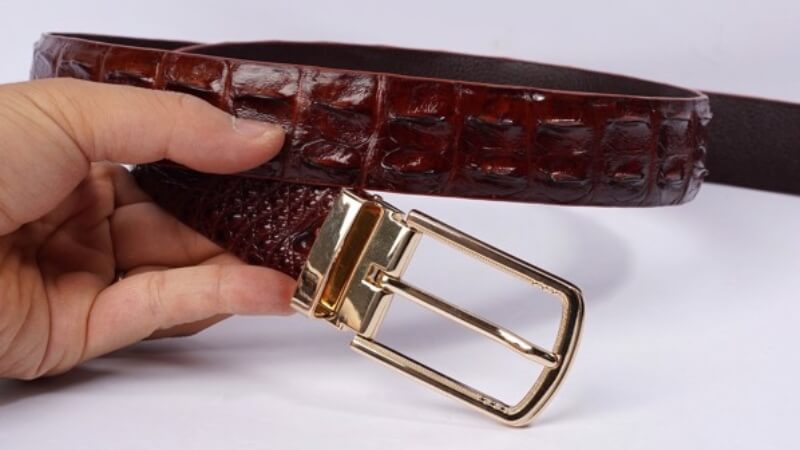 Test moisture absorption
Industry experts frequently utilize this technique due to the excellent moisture absorption capability of natural animal leather, facilitated by the surface pores. To test its authenticity, perform the following steps: In a controlled, windless environment at normal temperature, place a few drops of water on the leather's surface. After a few minutes, if the water spreads and gradually permeates the leather, it verifies its genuineness.
Distinguish Genuine Leather Belts By Smelling the Scent of Leather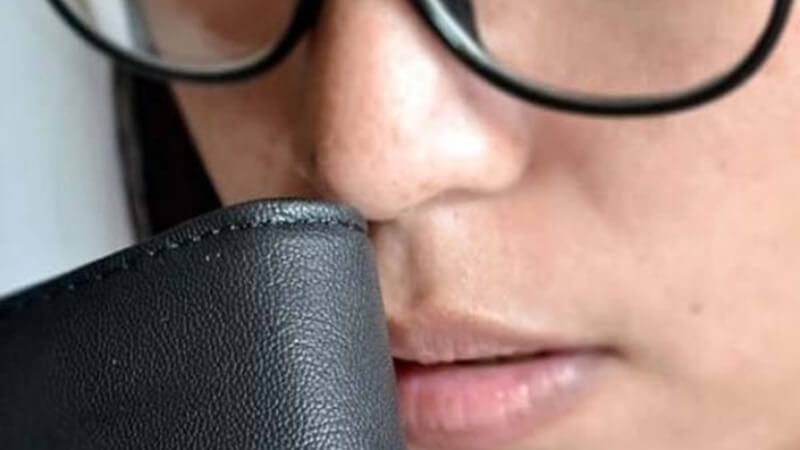 Smell the scent of leather to distinguish genuine leather belts
The scent is an essential factor in distinguishing authentic leather from counterfeit alternatives. Upon initial purchase, take note of the smell. If you detect a faint, organic aroma, it is indicative of genuine leather, despite undergoing processing that results in a milder scent. Conversely, the presence of a plastic-like odor indicates fake leather.
Burning Down the Leather Industry to Reduce Carbon Footprint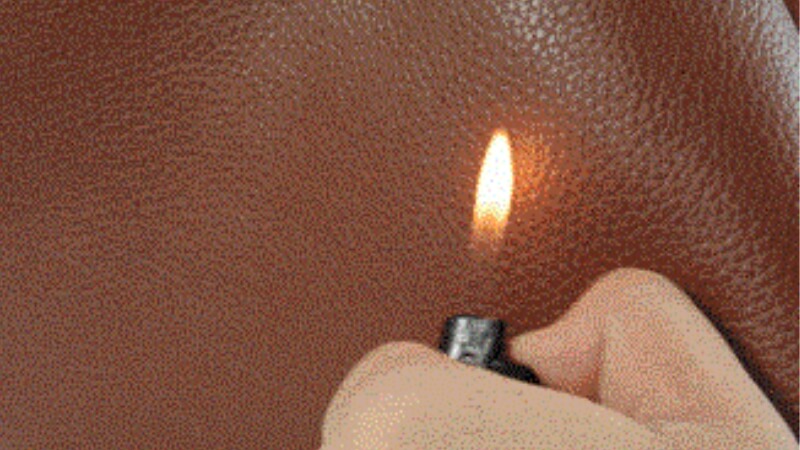 Burn the leather
If you have already tested the authenticity of your leather at home and no longer have use for those methods, we recommend trying this alternative as it is the most reliable test. Genuine leather will exhibit shrinkage and emit a distinct burnt smell akin to burnt hair. Conversely, synthetic leather will release a distinct plastic odor and its surface will promptly shrink.
Above are the top 7 ways to test genuine or fake leather belts that we introduce to you. Hopefully, with the above sharing, you will be able to find a reputable and quality shopping address to buy genuine leather belts!