Washing machines play a crucial role in households today. However, they can consume a significant amount of water. Have you ever wondered about the water usage of a washing machine during one cycle? To promote water conservation and minimize environmental impact, let's explore some tips on how to save water when using washing machines!
1 How much water does a washing machine use in one cycle?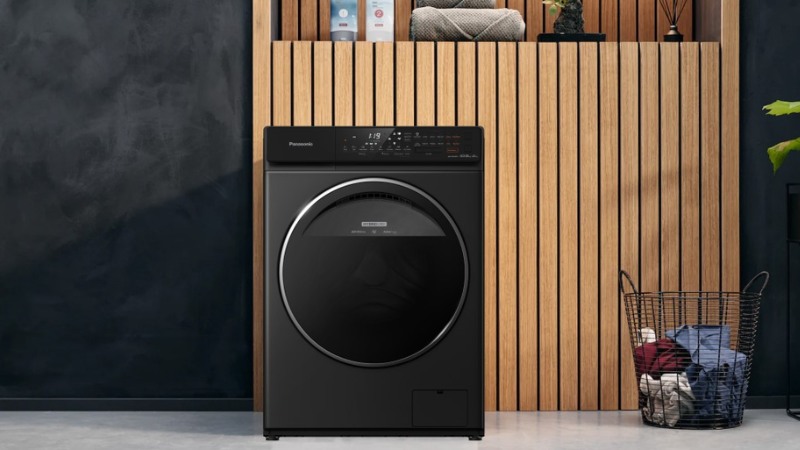 How much water does a washing machine use in one cycle?
The amount of water consumed by a washing machine depends on various factors such as the washing mode, machine type, brand, and load capacity. Here are some detailed pieces of information regarding water consumption in different scenarios:
Washing mode: Normal washing mode consumes more water compared to quick wash and eco wash modes due to longer washing time.
Machine type: Front-loading washing machines use around 60-120 liters of water per cycle, which is about 60% less than top-loading washing machines. Inverter washing machines consume approximately 30% less water than regular machines.
Brand: Different washing machine brands have varying water consumption capabilities. High-quality brands tend to consume less water.
Load capacity: Water consumption also depends on the load capacity. Machines with a load capacity of 5kg use approximately 67 liters per cycle, 7kg machines use 93 liters of water per cycle, and machines above 10kg use around 115 liters of water per cycle.
2 How to choose a water-saving washing machine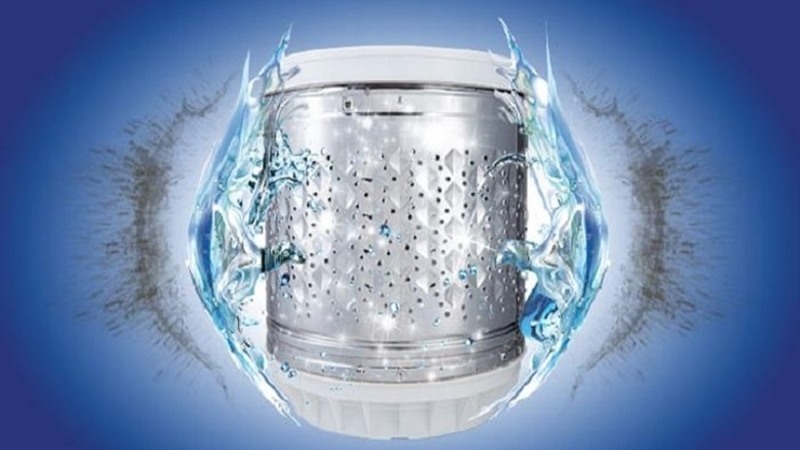 How to choose a water-saving washing machine
The drum type of a washing machine directly affects its water-saving capabilities. Hence, when selecting a washing machine, carefully consider the drum type and review its specifications. Currently, there are three popular types of washing machine drums in the market:
Top-loading drum: Operates by spinning the wash plate to create a whirlpool effect. However, these machines require water to be filled in the drum before starting the washing process, resulting in higher water consumption.
Front-loading drum: These machines vertically move the clothes up and down and rub them against the machine drum for cleaning. Due to this mechanism, front-loading machines consume less water compared to top-loading machines.
Tilted drum: This drum type can move in three dimensions, allowing clothes to move in different directions. As a result, tilted drums save about 10% of water compared to top-loading drums, and their drain mode conserves 22% of water during washing.
3 Tips for using a water-saving washing machine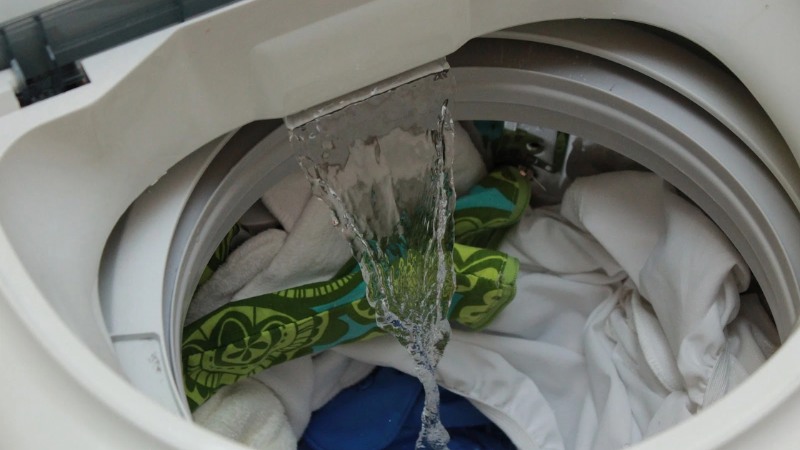 Tips for water-saving washing machine use
Use a front-loading machine: Choose a front-loading machine as it consumes approximately 60% less water than a top-loading machine. Front-loading machines use only around 60-120 liters of water per wash cycle.
Choose the appropriate washing mode: Some washing machine models allow you to adjust the water level. When washing a small amount of clothes, select the appropriate water level to save water. Certain machines have a spray feature that replaces filling the drum with water, contributing to water conservation.
Choose the right detergent: Use a suitable detergent to prevent residue or clumping. Use the correct amount of detergent to effectively wash clothes without the need for re-washing.
Use a machine with a weight sensor: A washing machine equipped with a weight sensor automatically adjusts the water level based on the load capacity and dirt level of the clothes. This helps conserve water, reduce washing time, and lower monthly electricity costs.
Using a water-saving washing machine not only helps reduce monthly costs but also positively contributes to environmental protection. By implementing water-saving measures and utilizing washing machines correctly, we can significantly minimize water consumption with every wash cycle.