Not all winter seasons require avoiding short dresses.
During cold winter days, some girls hesitate to wear short dresses, fearing that they won't be warm enough or that others will criticize their outfit choice. These concerns often lead to the heavy layering of boots, leggings, tights, and puffer jackets. However, there are ways to make short dresses a viable option for winter fashion. By utilizing tights, boots, and choosing dresses made from thick, warm materials, girls can keep warm and maintain their style.
1. Incorporate tights and leggings
Knee-high tights and leggings not only provide warmth but also add a stylish touch to an outfit. One trendy look for this year is pairing a sweater dress with knee-high tights, creating a youthful and eye-catching ensemble.
Short dress and knee-high tights make you youthful and fashionable
Black and thick leggings are also effective in keeping the legs warm. However, if wearing a short flared dress, it is best to avoid overly thick black leggings. Thick tights are better suited for pairing with miniskirts to maintain a neat appearance.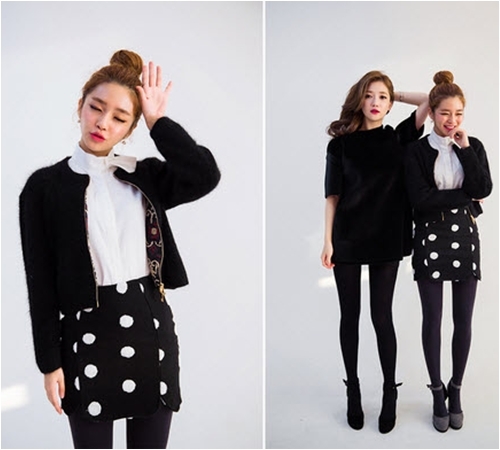 Warm black leggings should be mixed with fitted short skirts – neat and elegant
2. Pair with boots
Short dresses can be paired with various types of boots, such as low boots, knee-high boots, high heels, or flat soles, depending on the desired style and the top being worn. For work, flat knee-high boots can be combined with a slit skirt and a turtleneck sweater, while pointed heeled knee-high boots can be worn with a short flared dress for parties.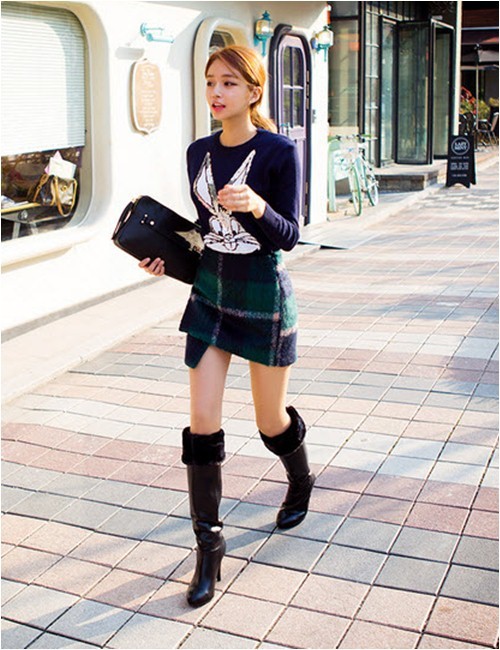 A pair of knee-high boots is a versatile wardrobe staple that can be worn with short dresses or skinny jeans
Black boots are a popular choice as they are easy to mix and match and offer practicality.
3. Opt for warm colors
To create a warm feeling when wearing a short dress in winter, it is best to choose neutral colors like gray, brown, or pastel colors. Bright and eye-catching colors are not suitable for cold weather and are no longer in fashion.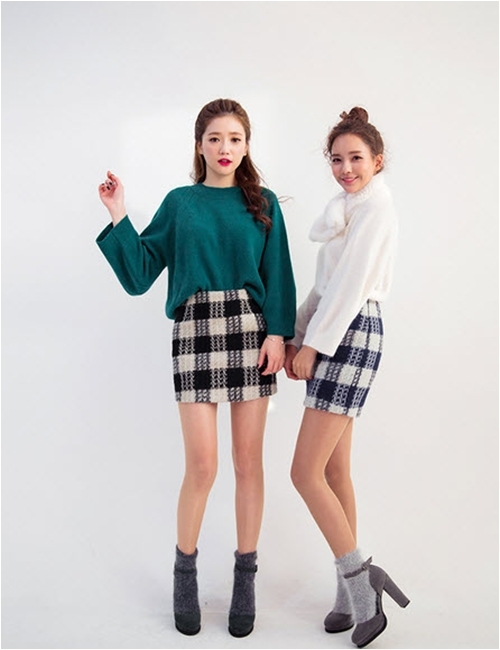 Whether it's a miniskirt or a flared skirt, short dresses in neutral colors always provide a warm feeling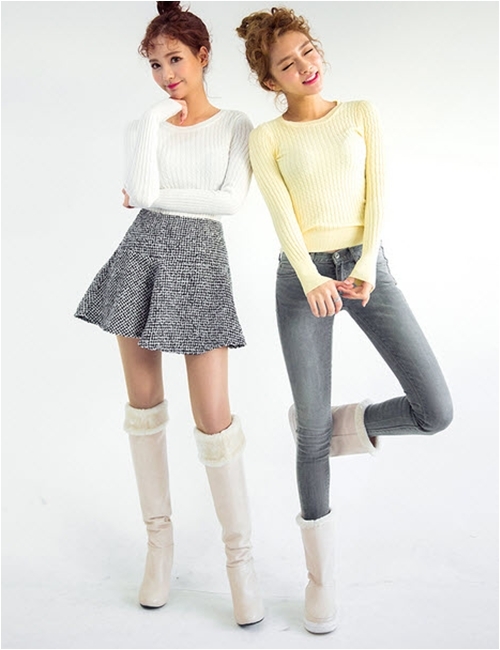 A flared skirt paired with knee-high boots with flat soles can be a standout work outfit
(Source: Dan Viet)