Ninh Duong Lan Ngoc pursues a feminine and extravagant style. She often chooses standout, elegant items that still manage to make her look youthful. Not only is she fashionable and sophisticated, but she also has a youthful charm. Here are 4 tips on how to dress youthful like the "Wave Chaser" beauty that you should definitely learn from.
Wear minimalist white outfits
Complicated pieces tend to make you look older. A better choice is to wear minimalist white outfits, such as a plain t-shirt or a plain dress… Ninh Duong Lan Ngoc has prioritized these clothing styles and achieved a youthful and simple appearance that is not boring.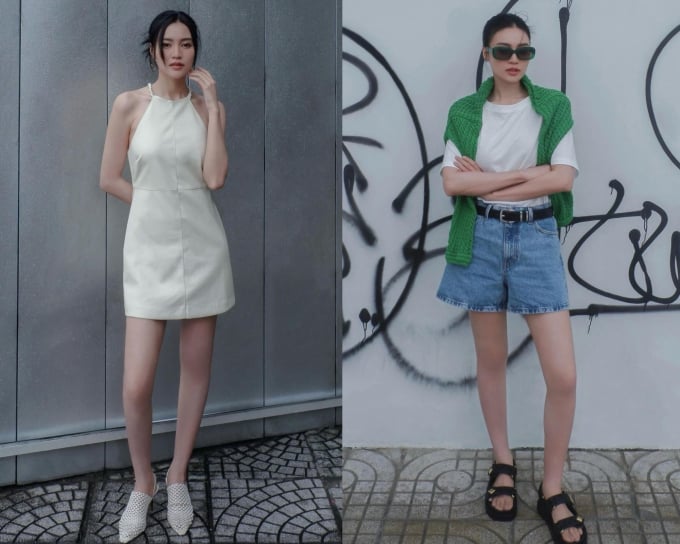 With white outfits, Ninh Duong Lan Ngoc has created striking accents for her appearance through her choice of shoes and accessories. To wear impressive white clothing while maintaining an elegant and sophisticated look, learn how to coordinate accessories and shoes from Lan Ngoc.
Wear standout tops
Ninh Duong Lan Ngoc is not limited by style and often wears standout tops, such as ruffled pastel pink tops, patterned t-shirts, or horizontal striped sweaters… These tops create accents for the overall outfit, bringing a fresh and youthful vibe.
She also cleverly combines them with simple jeans to create balance and harmony for the overall outfit. In addition, when combining standout tops with jeans, the age-hiding effect will be doubled.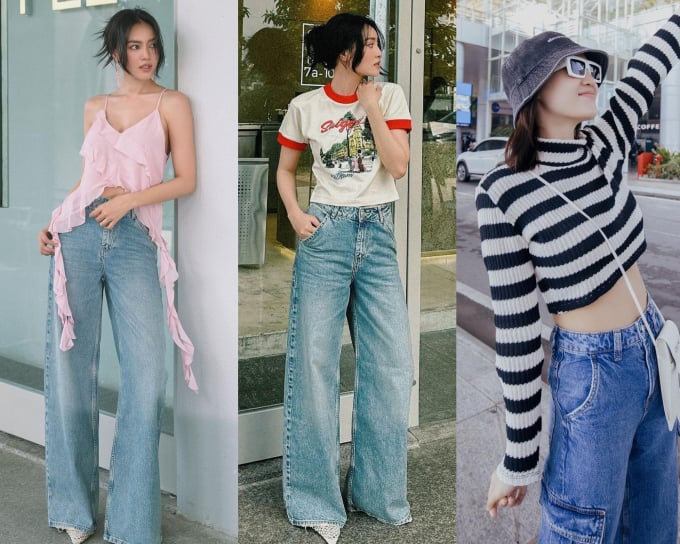 Prioritize light-colored shirts
Ninh Duong Lan Ngoc often prioritizes lighter versions of shirts, such as white or pastel-colored shirts. These shirt styles help the wearer look brighter and fresher. And when pairing bright-colored shirts with denim shorts, long skirts, or blazers…, it brings a sense of elegance.
Light-colored shirts not only help women over 30 have trendy street outfits, but also contribute to rejuvenating office styles.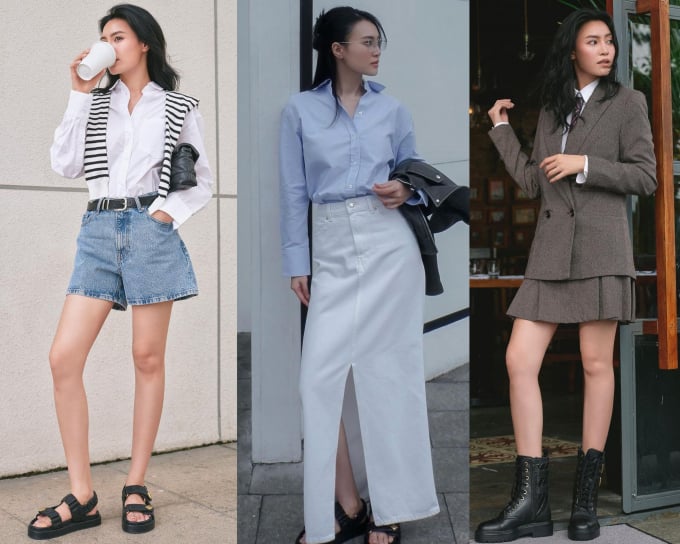 Don't overlook denim outfits
Denim outfits are always timeless and have a rebellious and personal touch, which gives women more reason to prioritize this style. Ninh Duong Lan Ngoc transforms with various denim items, such as denim skirts, jeans…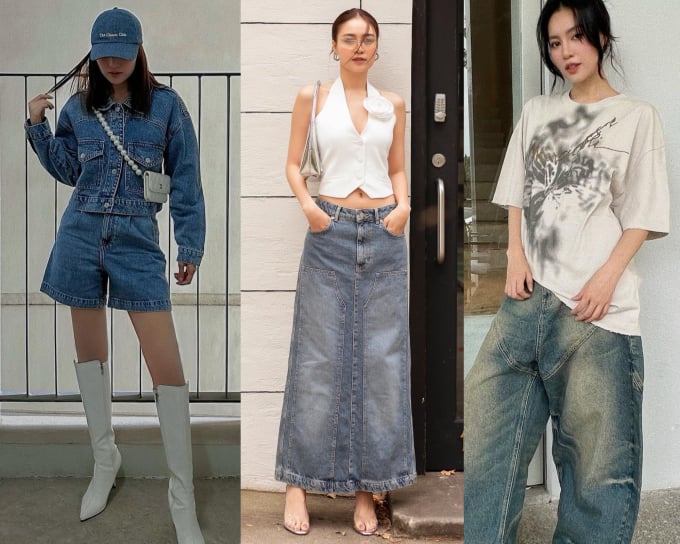 Ninh Duong Lan Ngoc combines denim skirts with vibrant embroidered shirts. To have a more personal and cool appearance, the actress applies formulas like denim jacket + shorts + high boots or patterned t-shirt + wide-leg denim pants.