The red cashew fruit is a specialty of the Western region. With its pink flowers and vibrant fruits, it has gained popularity on the internet. Let's explore its origin, price, and the reasons behind its popularity.
1What is cashew fruit?
Cashew fruit, also known as cashew plum, is a unique fruit that can only be found in the provinces of the Western region. It resembles plums in shape, but cashew fruits are rounder, bright red in color, and measure about 5-10 cm in length and 2.5 to 6 cm in width. The fruit has a smooth skin, dense flesh, and a soft texture.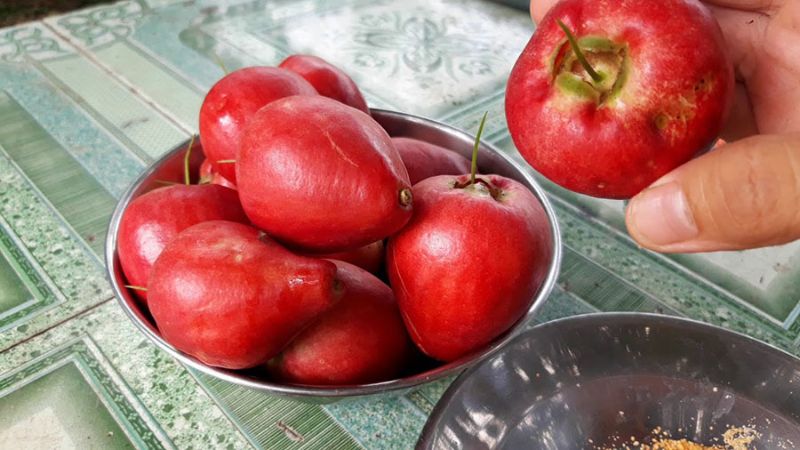 Cashew fruit only exists in the Western provinces
Cashew fruit thrives in tropical climates, blooming in early summer and bearing fruit after three months. During its flowering season, the falling cashew flowers create a stunning layer of bright pink carpet on the ground.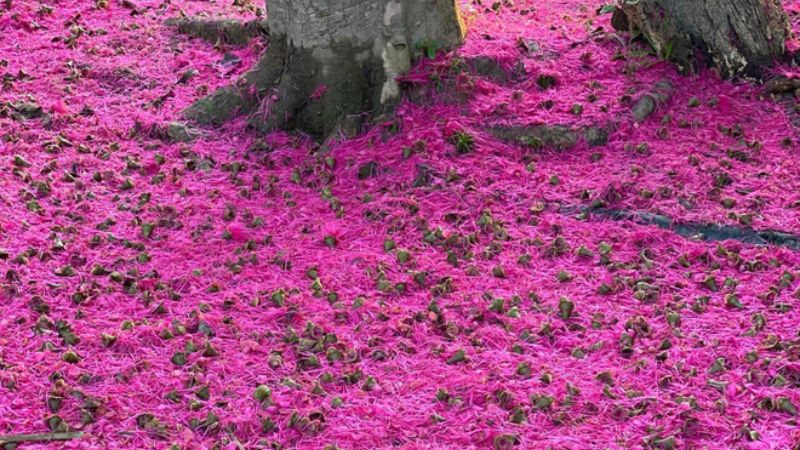 Falling cashew flowers create a layer of bright pink carpet
When ripe, red cashew fruit has a sweet and sour taste, a light fragrance, and a juicy texture. It is commonly enjoyed as a refreshing snack.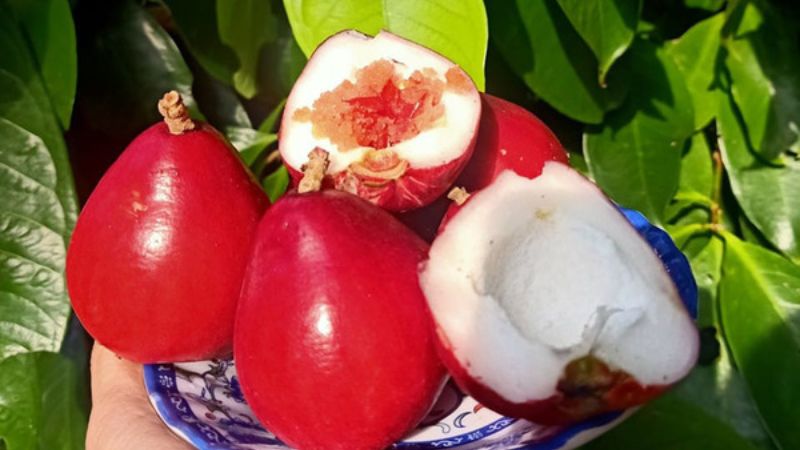 Cashew fruit has a sweet and sour taste, a light fragrance, and is juicy
Cashew fruits are often consumed by splitting them open and eating them with spicy and sour chili salt. The flowers and young cashew leaves can also be used as vegetables in dishes like braised fish.
2Price of cashew fruit
Due to their abundance in the Western region, cashew fruits are affordable and easily available. Currently, they are priced at around 70,000 VND per kilogram.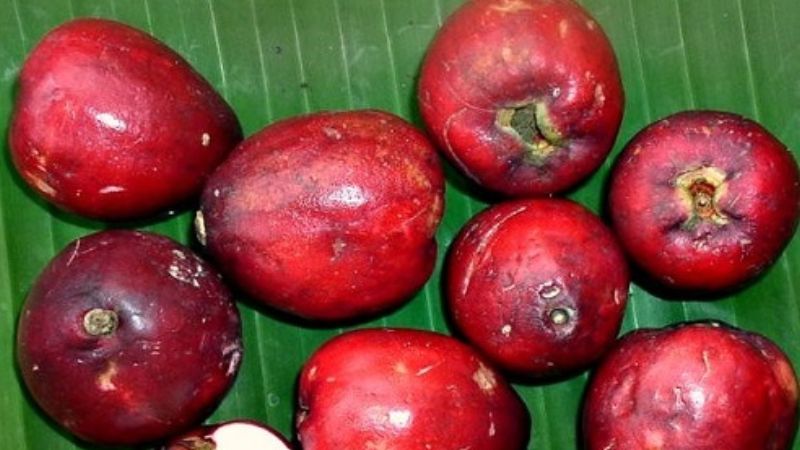 Price of cashew fruit is around 70,000 VND/kg
These fascinating facts about cashew fruit, a specialty of the Western region, have been trending on the internet due to its unique pink color. Stay tuned for more informative articles from us.