The provinces in the North are currently experiencing peak hot days with temperatures reaching 39 – 40 degrees Celsius.
Using the air conditioner throughout the day may lead to a significant spike in your electricity expenses, surpassing the elevated outdoor temperatures during the hottest hours.
To effectively maintain a comfortable temperature in your home without relying on constant air conditioning usage, consider implementing the following strategies and tips. Apply them promptly for optimal results.
Close Your Curtains When You Leave the House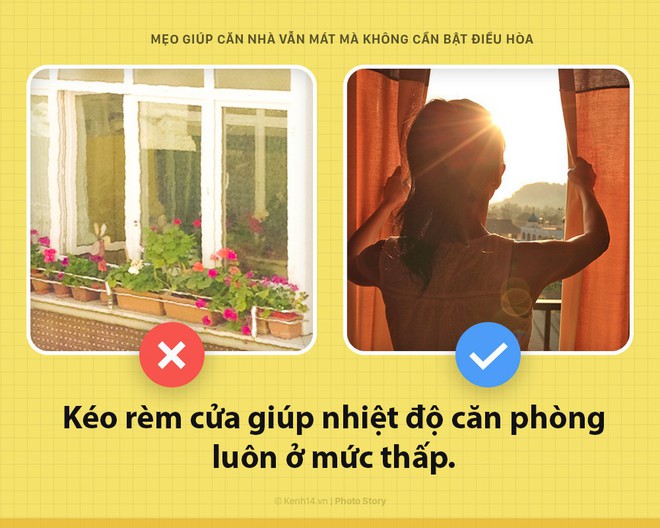 According to a scientific study, windows contribute to 30% of unwanted heat. As a solution, it is recommended to consistently close curtains and opt for thick curtains in vibrant colors to maximize effectiveness.
Implementing this simple measure can lead to a cost reduction of 7% on the electricity bill, while also effectively maintaining a low room temperature.
Implementing Time-Controlled Door Access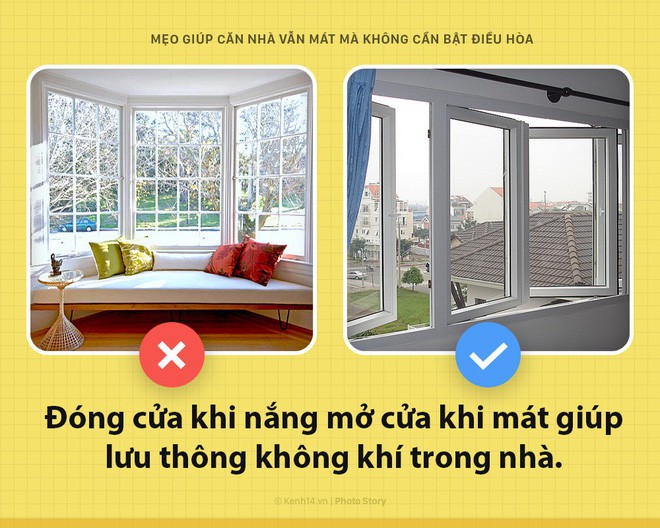 To maintain a comfortable indoor temperature during hot weather, it is advisable to close doors to prevent the entry of hot air from outside. As the afternoon sun dissipates and night falls, opening the doors can allow fresh air to circulate and naturally cool your living space.
Ensuring proper airflow in a room can be achieved by opening opposite doors, allowing for the circulation of air. This simple practice not only facilitates the entry of cool natural air but also enhances the oxygen levels, subsequently reducing stuffiness within the space.
Maximizing Air Conditioning Efficiency with Reversal of Ceiling Fan Rotation
During the summer season, it is recommended to set the ceiling fan to rotate counterclockwise. This rotation direction helps draw the hot air present in the room upwards, creating a cooler and more comfortable environment inside your home.
Turn Off Idle Electrical Devices to Conserve Energy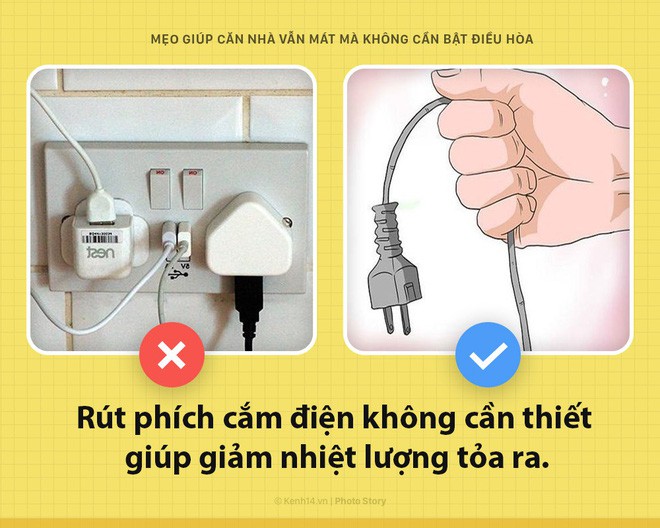 There are multiple benefits to conserving electricity, including reducing energy consumption and minimizing heat emissions. By limiting the use of electric devices and unplugging unnecessary appliances, we can effectively decrease the amount of heat released into the environment. This not only promotes energy efficiency but also contributes to the conservation of resources.
The operation of electrical appliances and household items emits heat, contributing to the already warm temperature in your home. It is important to be aware of this and take measures to minimize the heat generated. Additionally, it is advisable to plan your cooking and cleaning activities to minimize the use of stoves, as this can further raise the temperature in your living space.
How to Maximize Comfort with Cotton Bed Sheets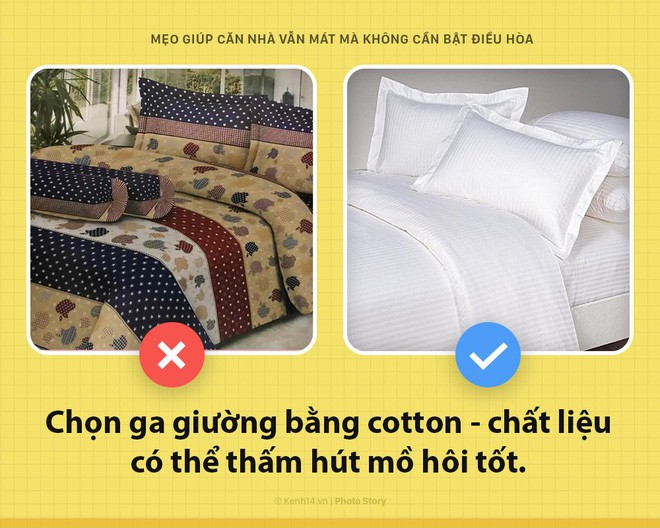 Cotton is highly effective at absorbing sweat, making it an ideal choice for bed sheets.
When selecting bed sheets, it is important to avoid options that are excessively thick with vibrant colors. Opting for white bedding is recommended as it helps create a refreshing ambience within the household.
DIY: Make a Homemade Mist Fan with Ice Cubes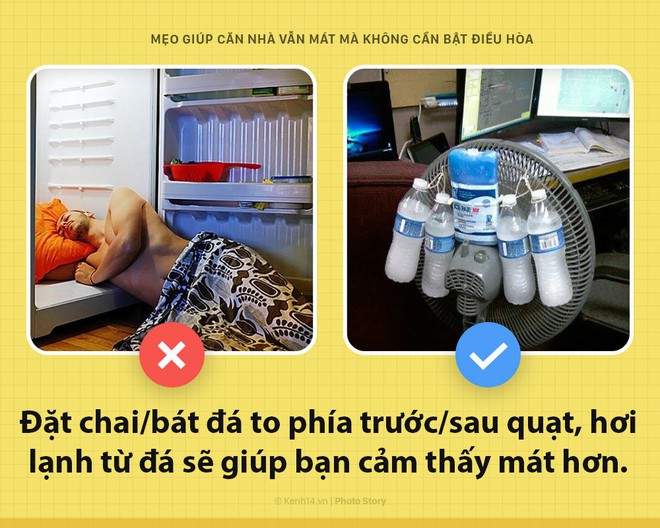 One effective way to cool down a room on hot days is by strategically placing a bowl of ice in front of or behind a fan. By utilizing the cool air coming from the ice, you can create a refreshing breeze that helps create a more comfortable environment. This simple trick can be particularly beneficial for cooling down bedrooms during extreme heat.
How to Stay Cool with Natural Remedies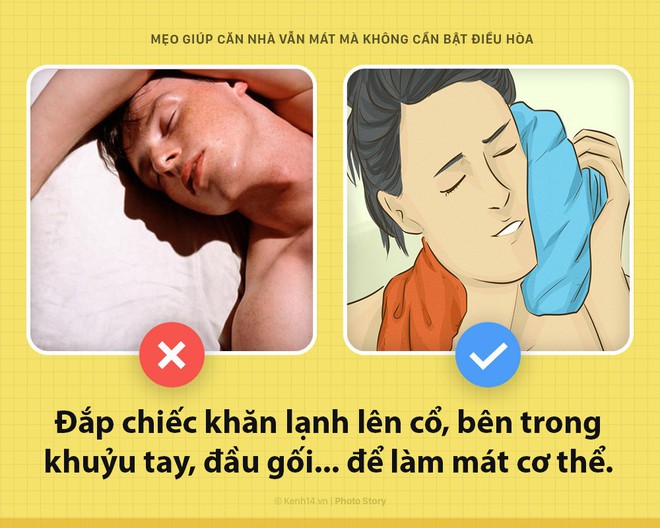 To regulate body temperature, one can employ basic techniques such as donning lightweight garments, applying chilled towels to heat-prone areas like the neck, inner arms, and knees, or partaking in refreshingly cool beverages, a practice reminiscent of ancient Egyptian traditions.
Altering Sleeping Habits to Stop the Spread of COVID-19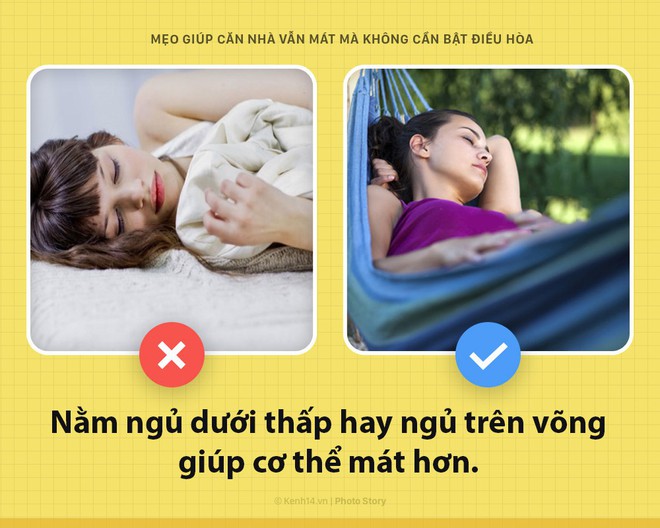 According to scientific principles, heat tends to rise, resulting in higher temperatures at elevated positions. Consequently, sleeping at a lower level can provide a cooler and more comfortable experience. An alternative approach would be to thoroughly clean your floor and consider sleeping on it directly.
You may also consider reclining on a hammock, which allows for the circulation of air around your body and promotes cooling.
Source: Lifehacker, Huffingtonpost
Below is the professional version:
Citing Lifehacker and Huffingtonpost as the sources for this content.