This competency assessment is a comprehensive and objective method of evaluating students' knowledge. It is also an important method for admission into schools today. If you want to understand more about this exam, refer to the article below!
1 What is performance evaluation?
The Capacity Assessment Test (CAT) is an exam organized by universities to assess and determine the abilities of candidates in various aspects. This is an important part of the admissions process for some universities, in addition to considering academic results and other factors.
The content of the ÐGNL exam usually includes knowledge and thinking from various fields, such as mathematics, natural sciences, language, logic, reasoning, …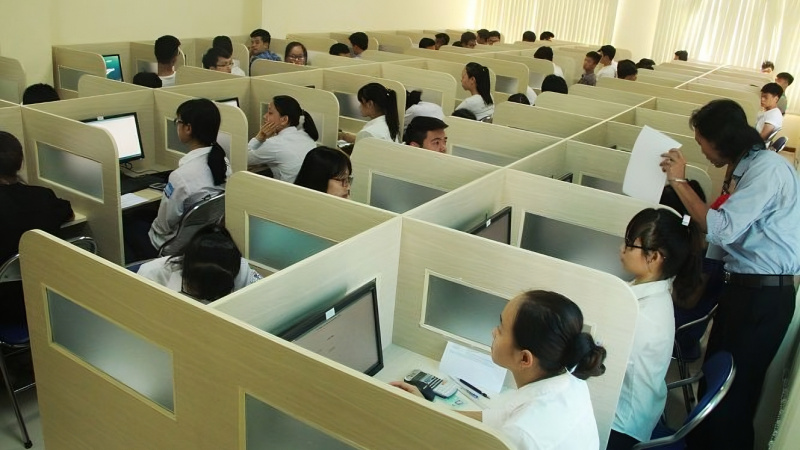 What is competence evaluation?
2 The purpose of the competency assessment exam
This assessment measures the ability to infer, analyze, and use logical reasoning, etc. of the candidates. The goal of this exam is to provide a comprehensive view of the candidates' abilities, not only based on academic results but also on their ability to synthesize and apply knowledge to real-life situations.
This capacity assessment can determine the abilities of students, thereby helping them with their future careers. The results of the ÐGNL exam are often used as one of the important criteria in the university admission process. Instead of taking the high school graduation exam and using the achieved score to apply for university, students can use the ÐGNL exam results for admission registration (provided that the school they apply to applies this admission method). This also means that the ÐGNL exam method will help candidates increase the chances of getting into the universities they desire.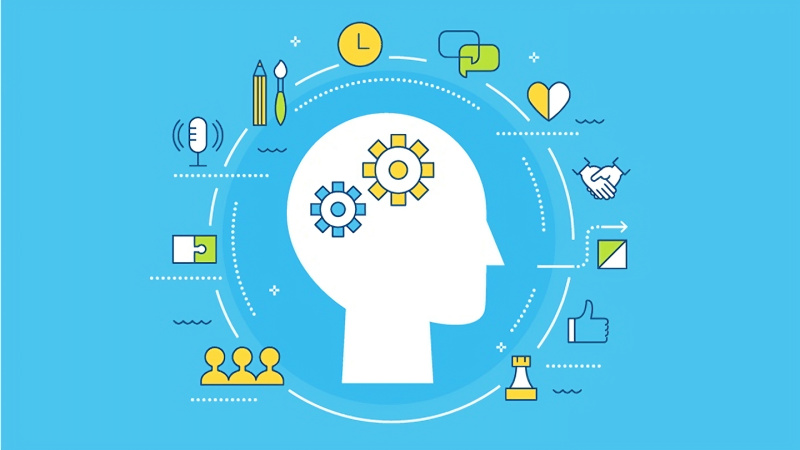 This ability assessment test can measure the ability to infer, analyze, logical thinking,… of the candidate
For recruiting units, competency assessment also brings many benefits, specifically:
More accurate competency and knowledge assessment: Competency assessment provides detailed information about candidates' competencies and knowledge in subjects and social understanding. This helps hiring units to assess candidates' ability and performance more accurately in the working environment.
Check basic skills: The DNGL exam assesses the ability to use language, logic thinking, analyze data, and problem solving. These are the basic skills that candidates need in many fields. This exam helps recruiting units evaluate the proficiency of candidates in these skills and ensure that candidates are capable of adapting and working effectively in their job.
Diversify recruitment methods: The competency assessment exam provides diversity for recruiting units in candidate selection. Instead of relying solely on resumes and academic achievements, this exam provides a different way to evaluate the capabilities and potential of candidates. This helps recruiting units to search for and select candidates of higher quality, benefiting the organization in creating a diverse and highly skilled workforce.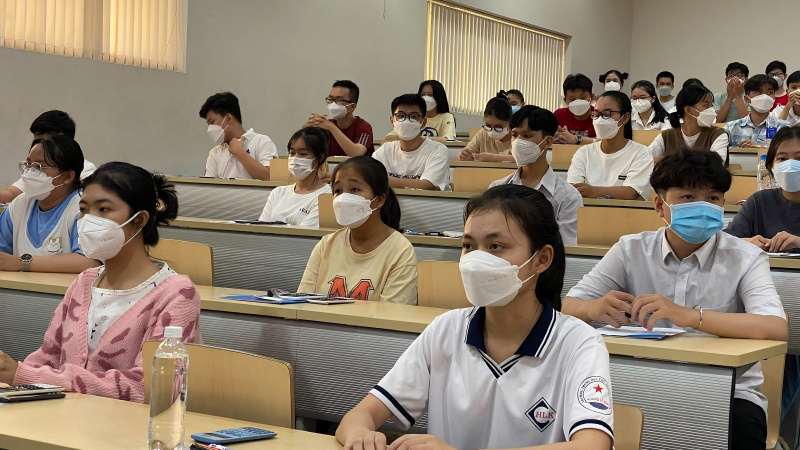 For recruiters, competency assessment exams also bring many benefits
3 What subjects are included in this competency assessment?
This competency assessment may include the following subjects:
Quantitative reasoning: This subject is often related to mathematics, physics, chemistry, biology or knowledge related to arithmetic and quantification. The questions and exercises in this subject assess the ability of candidates to use data, formulas, and logic to solve problems.
Quantitative reasoning: This subject is often related to language and reading comprehension skills, text analysis, logical thinking, and inference. Students will have to do exercises on literature to evaluate their ability to understand and use language accurately and logically.
Science and society: This subject typically includes knowledge about history, geography, and the natural aspects of the world around us. Candidates will be evaluated on their ability to understand and apply concepts of history, geography, and natural science to solve questions and issues.
Foreign language: This subject is usually related to testing the ability to use and understand English. Candidates will have to do exercises on grammar, vocabulary, reading comprehension, and writing to assess their communication and language understanding skills. What subjects does the competency assessment include?
4 Pros and cons of proficiency assessment exams
Advantages:
Comprehensive evaluation: The ability assessment exam helps to assess the ability of candidates in a more comprehensive way. Instead of relying solely on academic achievements, it evaluates the candidate's ability to reason, think logically, analyze, and problem-solve. This helps determine the candidate's capabilities and potential in educational and professional environments.
Diversify enrollment methods: The competency assessment exam brings diversity to the recruitment process. Instead of relying solely on academic results, recruiting agencies can use this exam to select candidates with higher capabilities and potential. This helps create a diverse workforce that can meet diverse job requirements.
Objective evaluation: The competency assessment exams usually have a structured and standardized format, which helps evaluate the candidates objectively. This ensures that all candidates are evaluated based on common and fair criteria.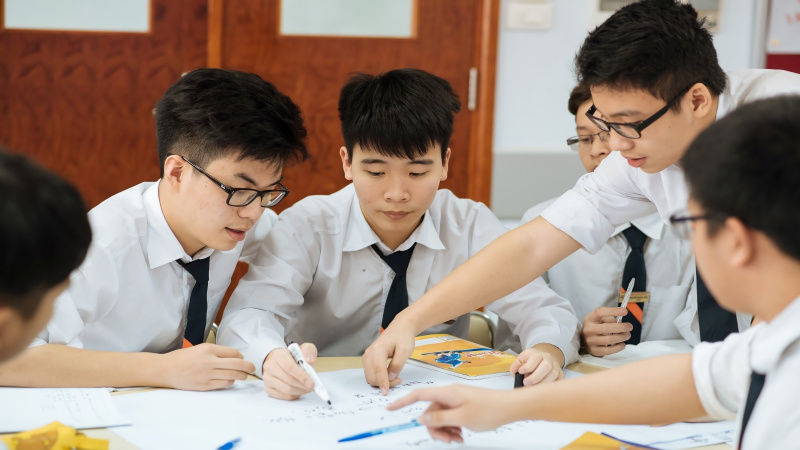 The competency assessment exam helps evaluate the abilities of candidates in a more comprehensive way
Disadvantages:
Limitations in measuring abilities: The proficiency assessment test cannot fully measure all aspects of a candidate's abilities. A person's abilities depend not only on test results but also on many other factors such as communication skills, teamwork skills, creativity, and passion.
In the case of candidates in remote provinces, the lack of information and access to the competency assessment exam can create unfamiliarity and difficulty. This can affect the preparation and confidence of the candidates, as well as their ability to participate in the university admission process.
Pressure on exams: Even though students have taken the ÐGNL exam, they still have to participate in the high school graduation exam to receive their high school diploma. Participating in both the competency assessment exam and the national high school graduation exam can create additional exam pressure for students. The timing of these two exams is quite close, causing students to face a large amount of knowledge and many exam requirements.
Expensive cost: Contestants participating in ÐGNL exam must concentrate in a specific location or area. Traveling and eating can cause expenses, especially for contestants from far away areas, especially those in mountainous regions with difficult conditions,…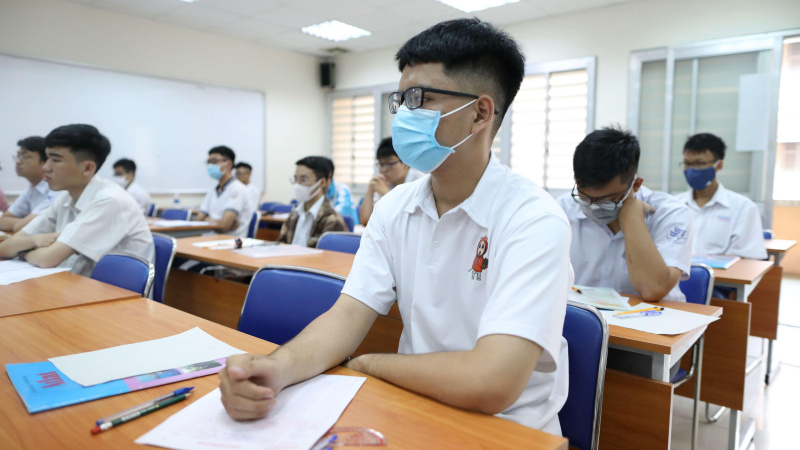 The test of evaluating capabilities cannot fully measure every aspect of a candidate's abilities
Above is our sharing about issues related to the university admission exams. Hopefully, with this article, you will find useful information. Thank you for following!