"Dew" is the phenomenon of condensation on the surface of walls, floors, objects,… In this weather, eating braised dishes not only warms the body but also provides a lot of nutrients. Today, we suggest 7 delicious braised dishes for damp weather, let's find out right away!
1Braised Tuna with Pineapple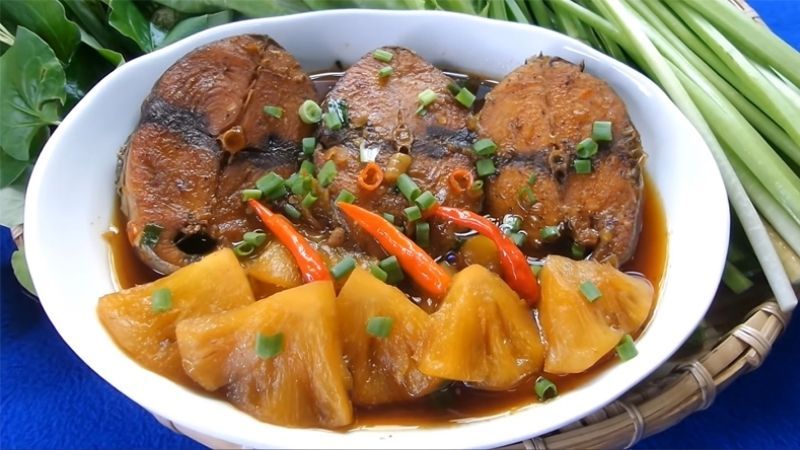 Braised tuna with pineapple
The braised tuna with pineapple dish is extremely beautiful and attractive with its yellow color. The meat is firm and not fibrous, and it has a sweet and sour taste that enhances the flavor of the dish. In addition, you can make a side dish to ensure it tastes great.
Reference:
2Braised Pork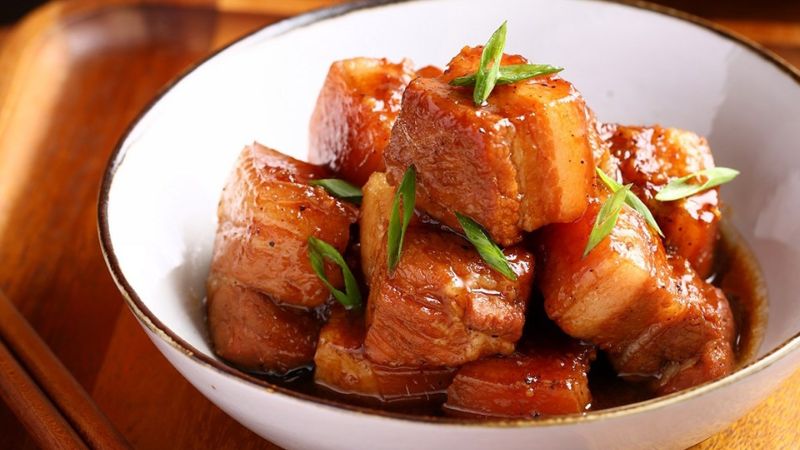 Braised pork
Braised pork is a characteristic and rustic dish of every Vietnamese family. The braised pork has a beautiful golden color, and the tender and flavorful pork pieces are soaked in the sauce. It is fatty and rich in flavor, making it one of the best dishes to serve with rice.
Reference:
3Braised Pepper Ribs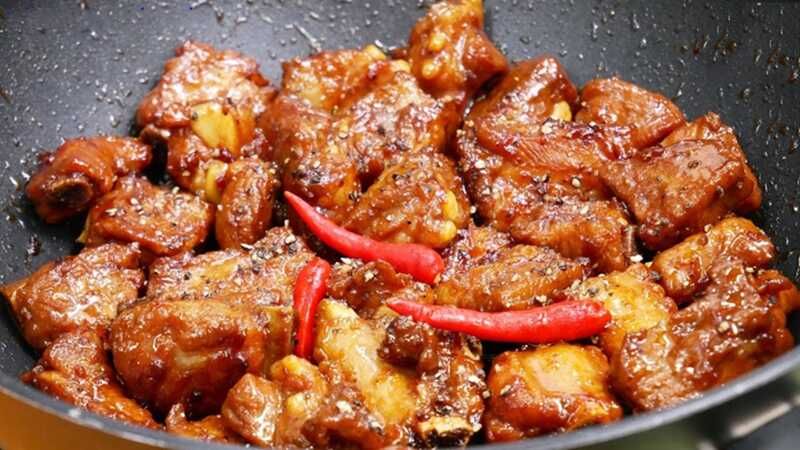 Braised pepper ribs
If you don't know what delicious dish to cook, try making braised pepper ribs. The meat is evenly marinated with spices, and you can feel the spicy taste of the ribs combined with the salty taste of pepper that goes well with rice. Hurry to the kitchen and make this delicious dish for your family!
Reference:
4Braised Barracuda with Tomatoes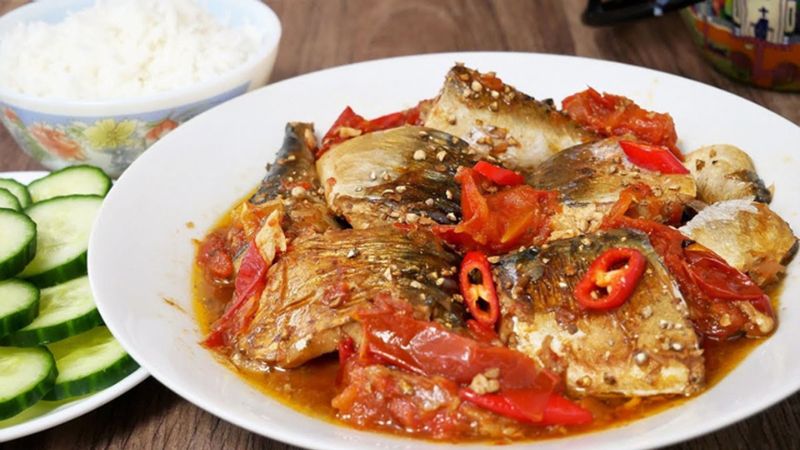 Braised barracuda with tomatoes
It will be even more delicious if you braise it with tomatoes. This is an unbeatable combination, as the soft and chewy barracuda fish blends with the sweet and sour taste of tomatoes to make the dish even more enticing and pleasing to the taste buds.
Reference:
5Fragrant Braised Yellowfin Tuna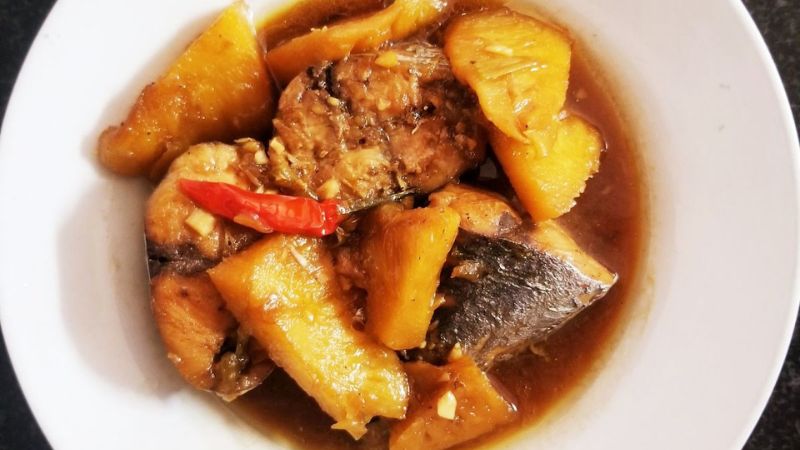 Fragrant braised yellowfin tuna
The fragrant braised yellowfin tuna dish is not only visually appealing but also has a delicious aroma and a rich, savory taste that blends perfectly with the sour and sweet taste of the fish. This dish is perfect to eat with white rice. What are you waiting for? Let's go to the kitchen and make it now!
Reference:
6Braised Ginger Chicken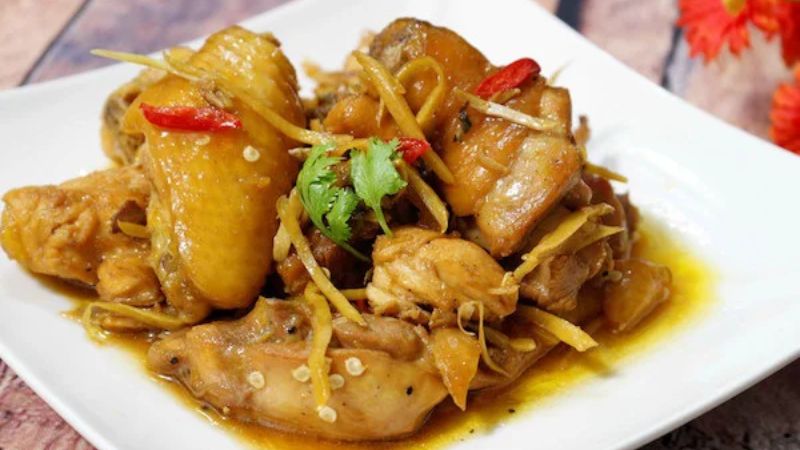 Braised ginger chicken
Braised ginger chicken is probably a familiar dish to Vietnamese families. If your family is tired of fried dishes, you should make this dish. The tender and well-marinated chicken is fatty, rich in flavor, and goes well with the spicy and hot ginger.
Reference:
7Braised Curry Chicken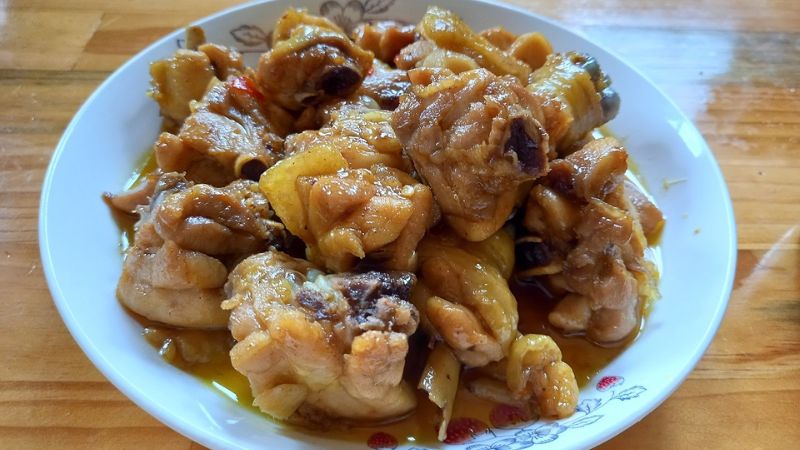 Braised curry chicken
Braised curry chicken is also one of the delicious dishes that you should prepare for your family. The curry chicken is rich, savory, spicy, and has a strong aroma that creates a perfect harmony, making it a dish that is both delicious and nutritious. Don't miss it.
Reference:
With the sharing of 7 delicious and flavorful braised dishes that we have compiled above, we hope you have more choices to cook delicious food for your family. Wish you success.