When frying tofu, it often sticks to the pan and breaks, resulting in a dish with poor appearance and quality. Today, we will provide you with 5 tips to minimize breaking and sticking when frying tofu.
1. Choose the right tofu

Choose the tofu
To fry tofu, it's important to select firm and aged tofu. Aged tofu is less likely to break when fried. If aged tofu is not available, you can soak the tofu in salted water for 15 minutes and then pat it dry before frying.
2. Properly clean the pan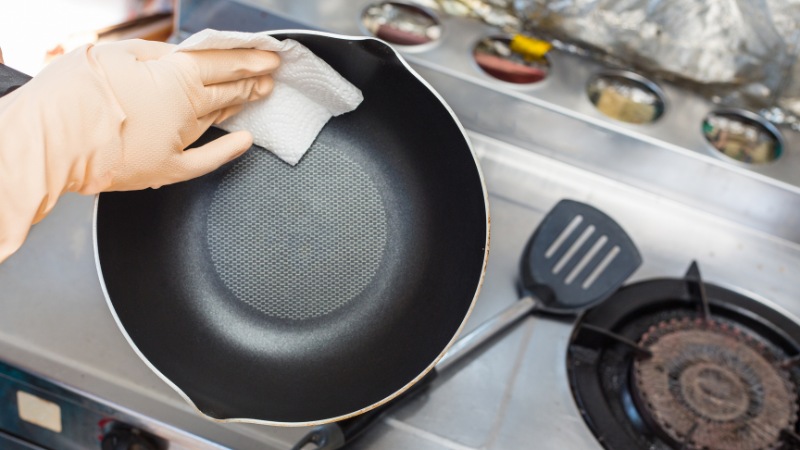 Clean the pan
Do not use a metal scrub to clean the pan. Instead, soak the pan in hot water to loosen any residue, and then rinse it with clean water. For regular pans, heat them evenly before adding oil. Once the pan is hot, you can proceed with frying the tofu.
3. Dry the tofu before frying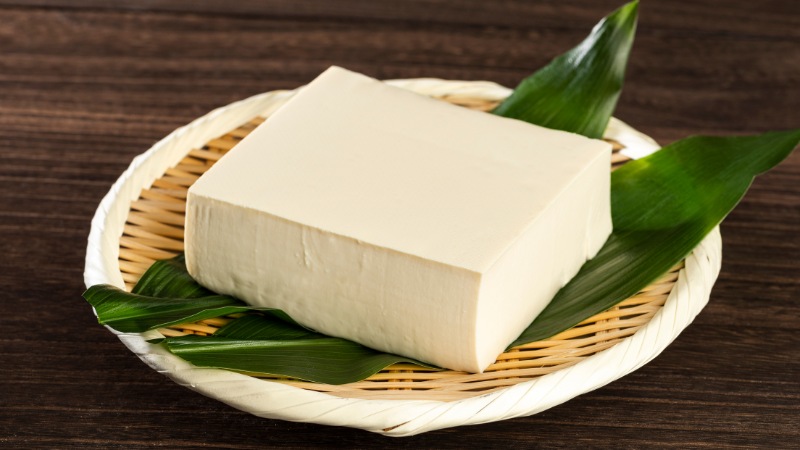 Dry the tofu before frying
Cut the tofu into pieces and allow it to dry. Frying wet tofu can cause it to splash oil and stick to the pan, resulting in a lower quality dish. Before frying, use a paper towel to remove any excess moisture from the tofu.
4. Prevent sticking with the pan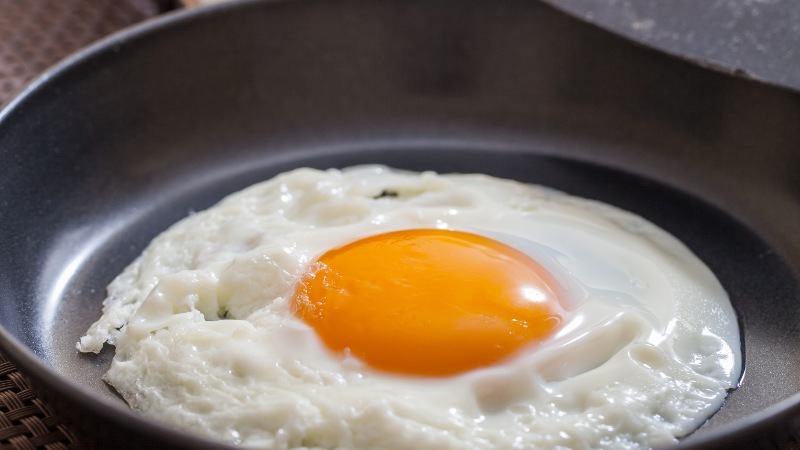 Prevent sticking for the pan by frying eggs
You can prevent sticking by using a raw egg to brush the entire bottom and sides of the pan before adding oil. This will create a non-stick layer when the oil and tofu are added. Additionally, you can fry an egg first and then fry the tofu to reduce sticking.
5. Fry the tofu properly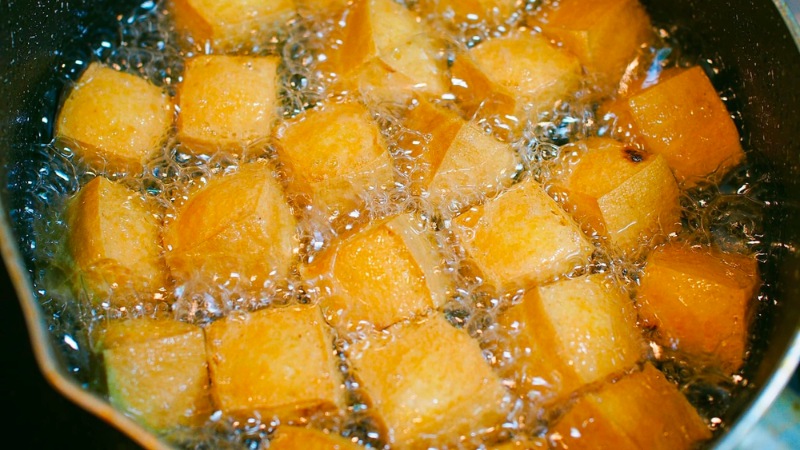 Fry the tofu
Before frying tofu, preheat the pan and add hot oil before adding the tofu. For optimal results, the oil should cover approximately 1/4 to 1/3 of the tofu, and the heat should be set to medium. Fry the tofu until both sides are golden and beautiful.
Above are 5 tips for frying tofu to prevent breaking and sticking. We hope you find this information useful and keep it in mind for future reference!