1. Ingredients (6 servings):
6 medium-sized potatoes, cleaned
250ml water
¼ onion, sliced lengthwise
1 celery stalk, cut into pieces
Salt and pepper
3 boiled eggs, sliced
1 tablespoon finely chopped dill
125ml mayonnaise
1 tablespoon mustard
1 tablespoon vinegar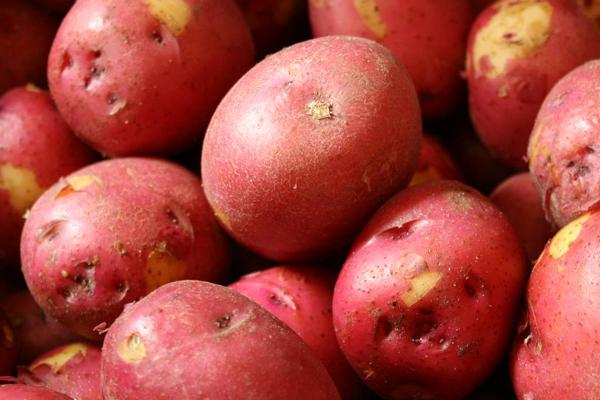 Necessary tools:
For this recipe, a pressure cooker is recommended to save time while cooking the potatoes. A pot can be used as an alternative if a pressure cooker is not available. Pressure cookers are also versatile for cooking other dishes like beans and meat in a short time.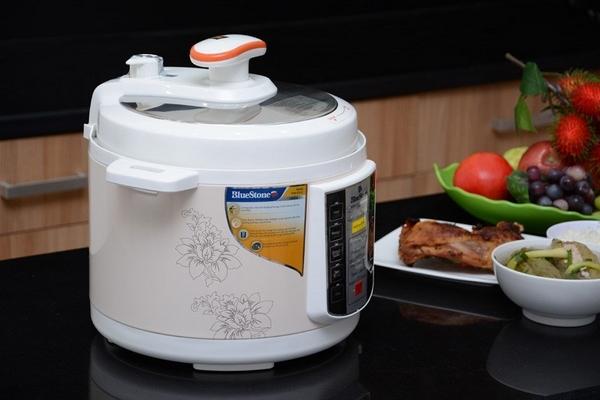 2. Preparation:
Place the water and potatoes in the pressure cooker. Cook under high pressure for 3 minutes. Let the pressure release naturally for 3 more minutes before opening the lid. Once cooled, peel and cut the potatoes into square pieces.
In a large bowl, layer the potatoes, onions, and celery. Season each layer with salt and pepper, and sprinkle with chopped dill.
In a separate bowl, mix mayonnaise, mustard, and vinegar to create the sauce. Pour the sauce mixture over the layered potatoes. Refrigerate for at least one hour before serving.
3. Finished dish:
Store the potato salad in the refrigerator and serve chilled. For added appeal, garnish with a few slices of boiled eggs on top.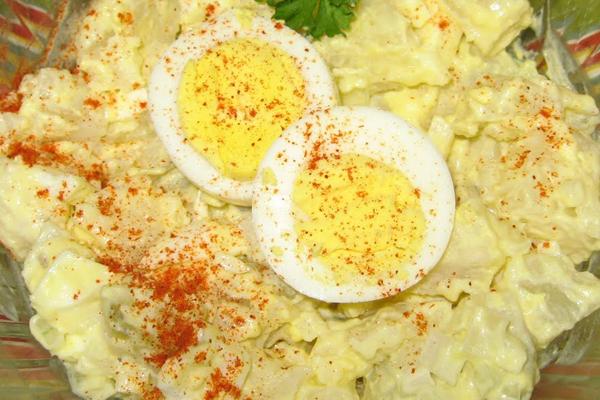 Enjoy this delicious potato salad!