Pineapple is a well-known and nutritious fruit. Pineapple fruit, which can be used in desserts, juices, and cooking, enhances the flavor of many dishes. It is widely used in Vietnamese cuisine due to its affordability and numerous health benefits.
Pineapple is not only a delectable fruit but also a highly nutritious one. However, many people are deterred from enjoying its taste due to the tedious process of peeling the skin. Peeling the skin is a simple task, but the real challenge lies in removing the prickly pineapple eyes. Traditionally, one would cut diagonally or straight in order to remove these eyes. Regrettably, this method can be time-consuming and, if not executed with caution, can result in injuries to the hand instead of the intended target.
Learn the efficient way to peel a pineapple without having to remove the pineapple eyes. By following these simple steps, you can save valuable time and increase your chances of success. All you need is a sharp knife. Let's get started:
To start, carefully cut the pineapple in half lengthwise. Feel free to decide whether to keep or remove the top of the pineapple according to your preference.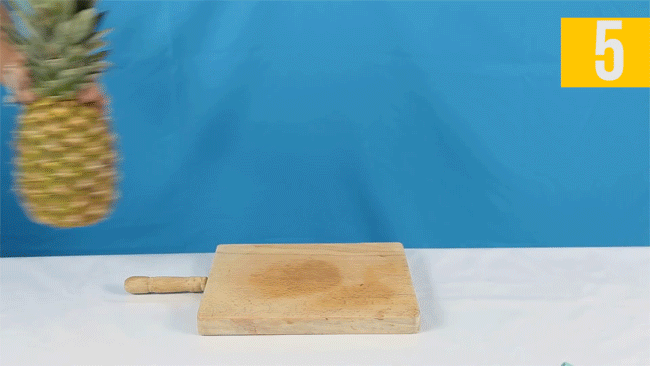 Next, carefully cut the pineapple in half lengthwise, thus dividing it into quarters.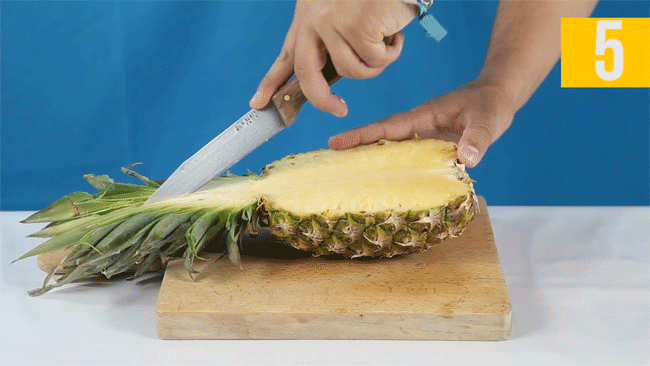 To prepare the pineapple, first cut it into quarters lengthwise. Take a knife and carefully remove the flesh by cutting from the start of each quarter to the end. Be cautious not to cut too close to the skin to avoid hitting the pineapple eyes. Once the flesh is removed, cut it into small, bite-sized pieces.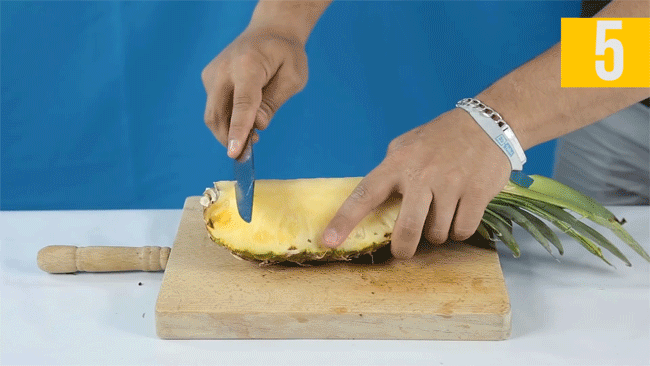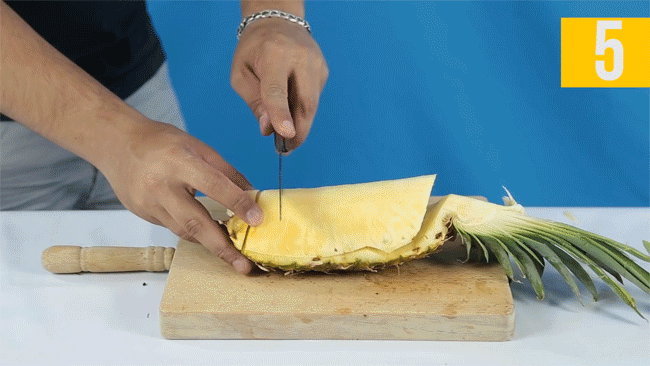 Look, cutting like this is a quick way to remove the pineapple eyes. Give it a try and share with others.
Ten simple life hacks
Use a binder clip to organize your cables
Use a clothespin to hold a nail in place while hammering
Use a paper clip to unclog a spray bottle
Use a cotton ball and Vaseline to start a fire
Use a rubber band to secure a door from slamming shut
Use a shower cap to cover shoes while traveling
Use a bread tag to organize your cables
Use a straw to remove the stems from strawberries
Use a popsicle stick to push cuticles back
Use a spoon to peel ginger