Long coats, high boots, and wide sweaters are being mixed and matched by fashionistas worldwide, creating a sophisticated layering style.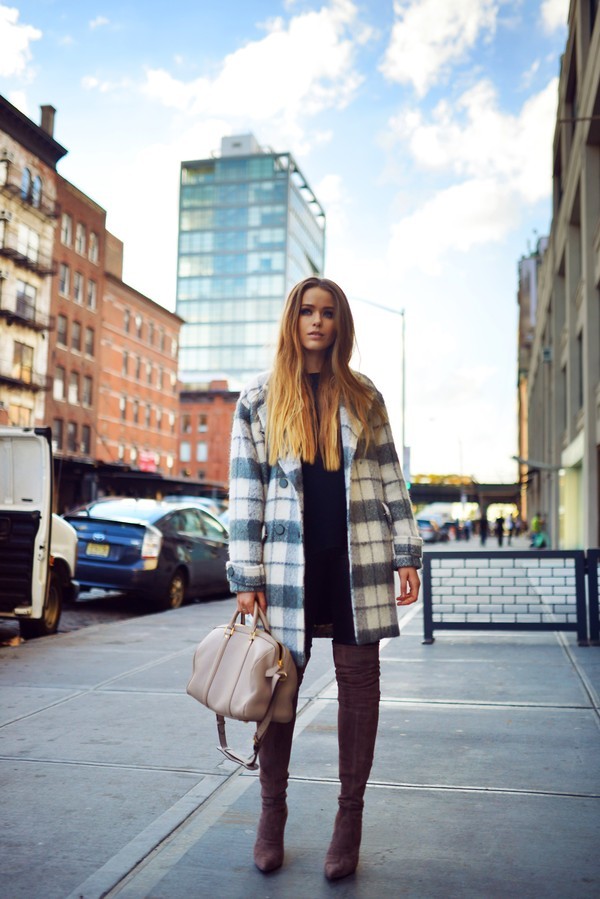 This young woman chooses an elegant yet trendy style by pairing a black jumpsuit with a long coat and complementing it with fashionable suede high boots.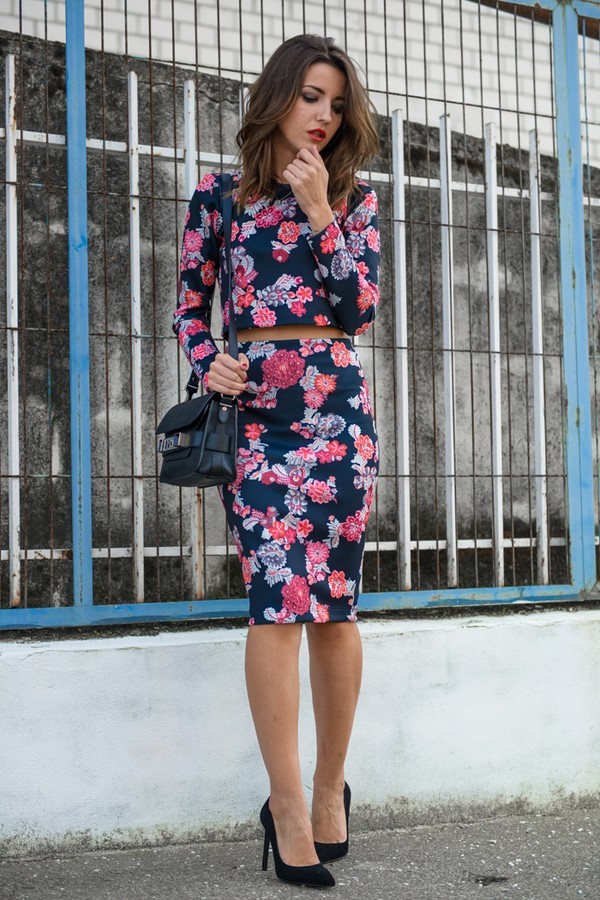 A simple, sexy, and classy look is achieved by this lady with a "flower with the whole tree" outfit consisting of a long-sleeved crop top, pencil skirt, and coordinated bag and high heels.
This fashionista showcases her style by layering her fall outfit, combining a plaid suit with a long chiffon coat featuring eye-catching patterns, resulting in an attractive ensemble.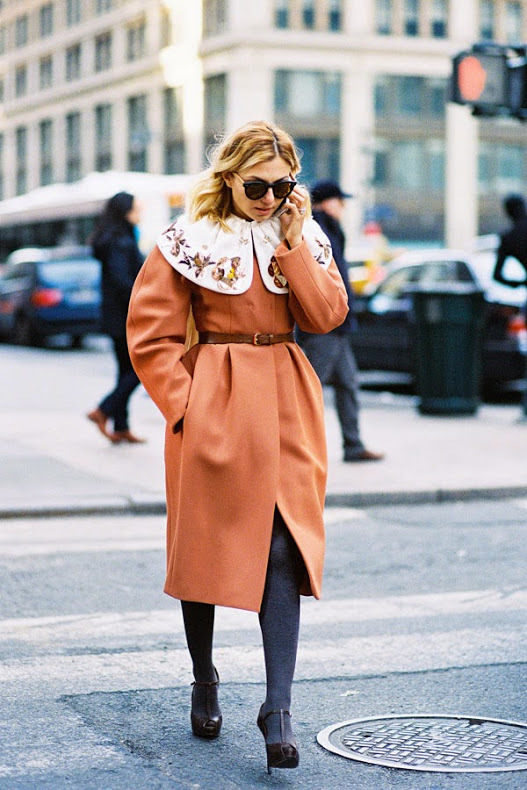 A striking orange coat with a captivating collar design makes this lady stand out on the street. Furthermore, the coordinated belt and T-strap ankle boots add to the overall look.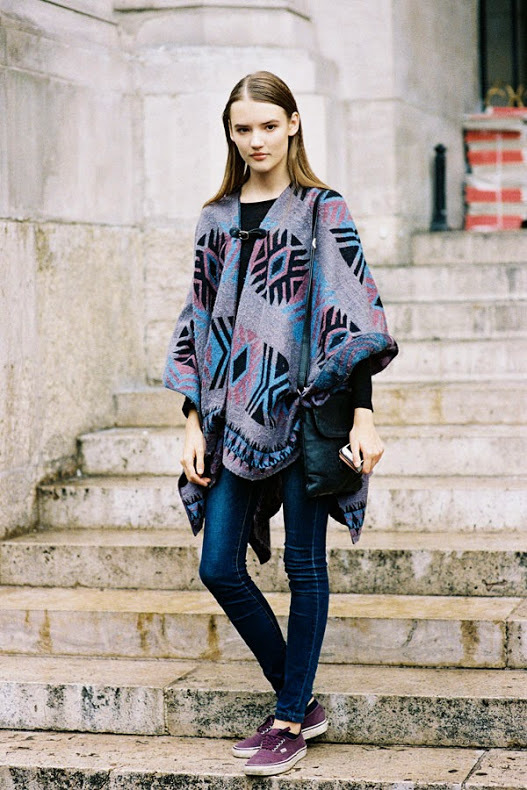 A patterned cape paired with a T-shirt and skinny jeans adds character to this outfit choice. To create a highlight, this lady opts for eye-catching purple athletic shoes.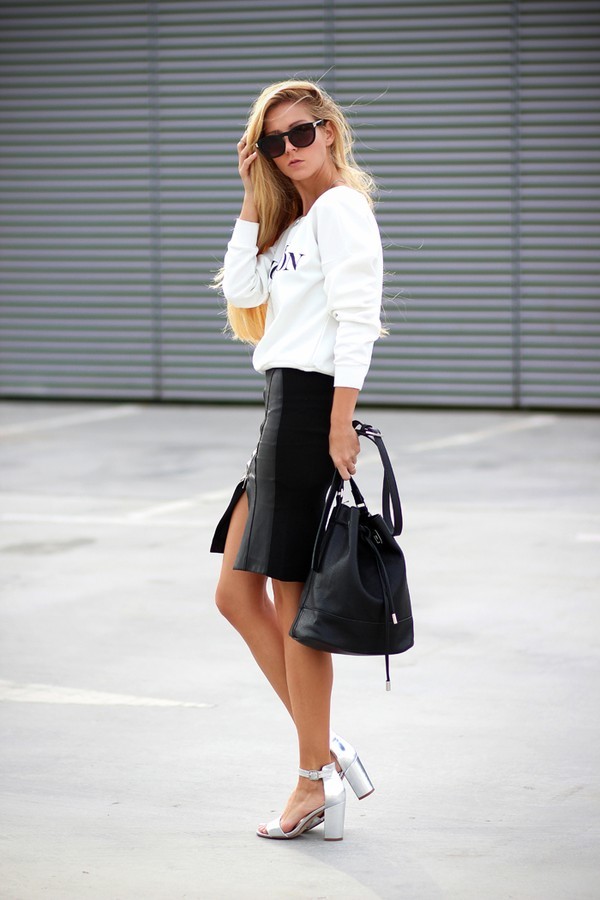 A high-slit pencil skirt paired with a sweater featuring text print and ankle strap sandals creates a stylish, personal, and elegant look.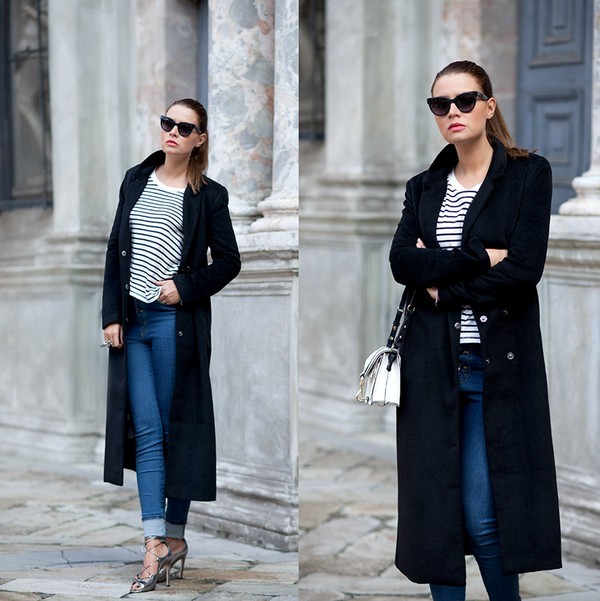 For early winter days, consider following this lady's style by opting for a striped T-shirt paired with rolled-up skinny jeans and a long coat.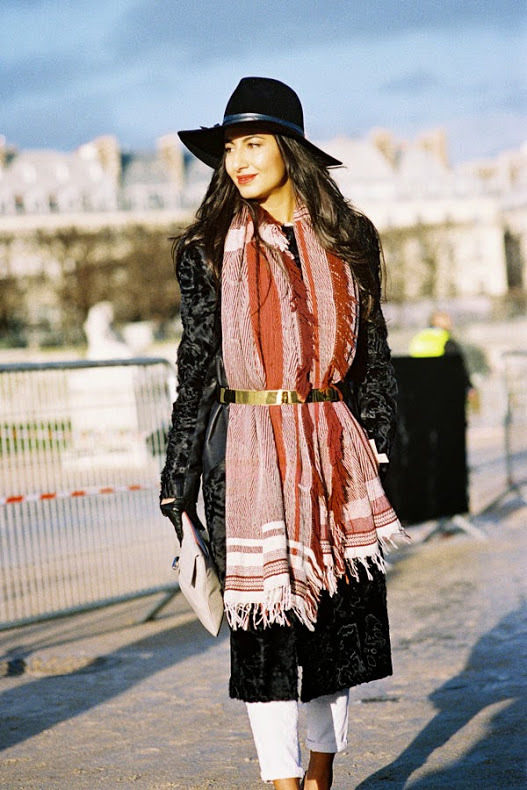 Keep your chest warm with a scarf, just like this lady does. This is a clever suggestion, especially for office ladies. Additionally, don't forget to choose a standout belt to add emphasis to your outfit.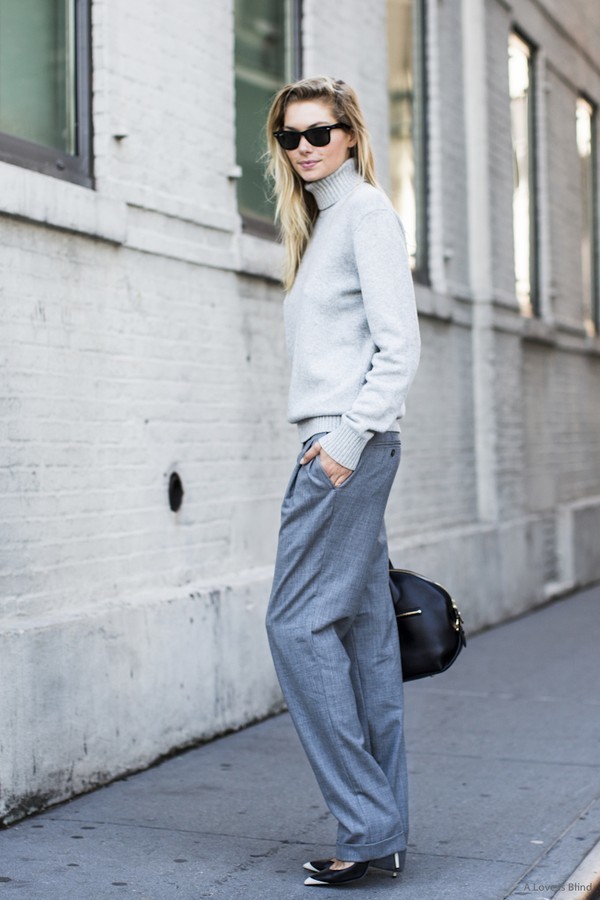 This lady opts for gray as the main color for her outfit, wearing a turtleneck sweater with dress pants. It's a fashionable, trendy, and elegant office-appropriate ensemble.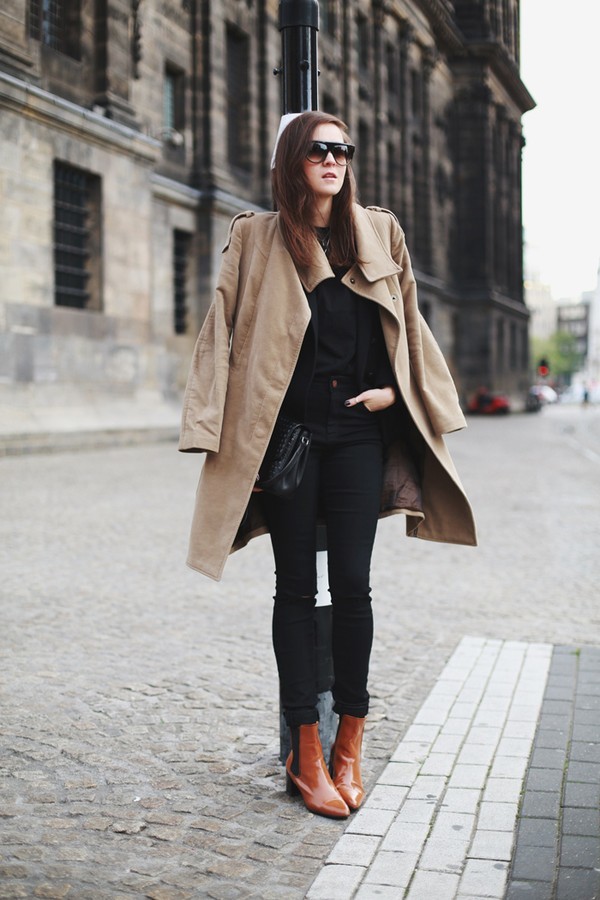 This lady stands out on the street with her casual style, wearing a long coat. Furthermore, she carefully selects stylish brown pointed ankle boots to create emphasis for her overall look.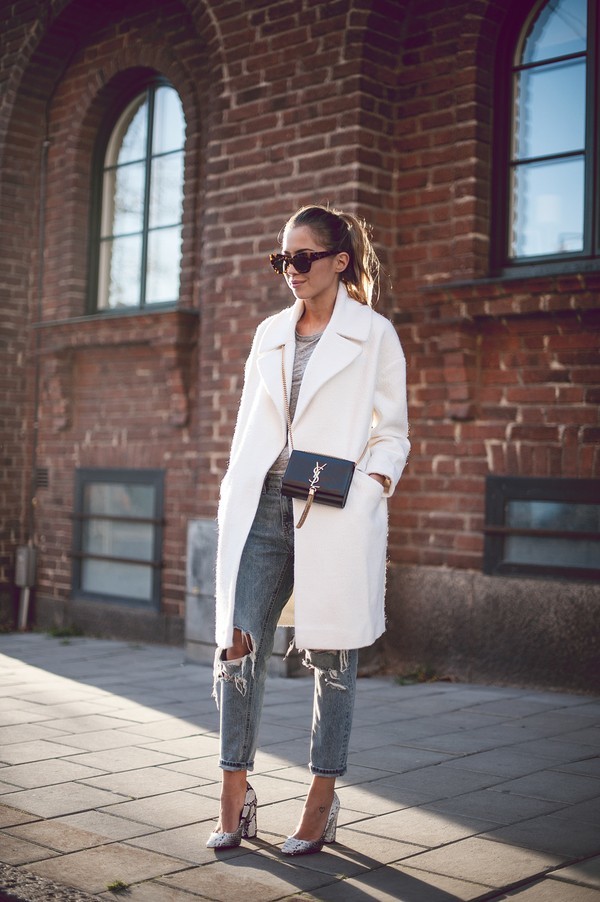 Continuing the theme of long coats, this lady pairs hers with a slightly rugged style by incorporating ripped jeans, a T-shirt, and high heels.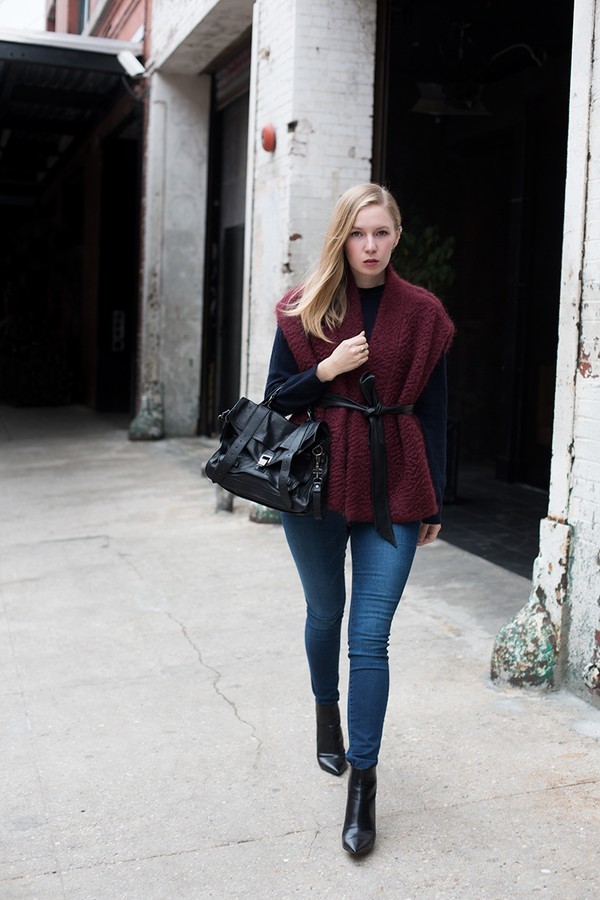 This lady's outfit is perfect in terms of clothing combinations and color choices. The quilted gilet is paired with a long-sleeved top, skinny jeans, and a pair of black ankle boots with personality.
(According to MASK Online)