Block Advertising Messages on iOS Phones with iBlacklist Software
iBlacklist is a user-friendly software that effectively blocks advertising messages, incoming calls, outgoing calls, and requested information from Facetime. It has a simple interface and clear functions, making it easy to use.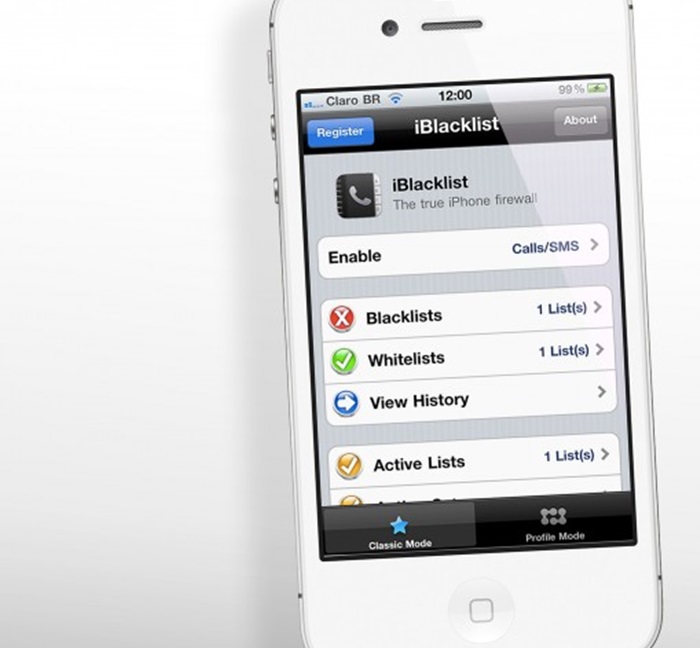 iBlacklist is easy to install and effectively blocks advertising messages
To install iBlacklist, follow these instructions:
Step 1: Download the iBlacklist ad-blocking app by clicking here and install it.
Step 2: Open the iBlacklist app and go to the main interface. Select the blacklist and then General BL. Press the "+" button and choose the phone number you want to block. If the number is not in your contact list, you can add it to the blacklist from recent messages or calls.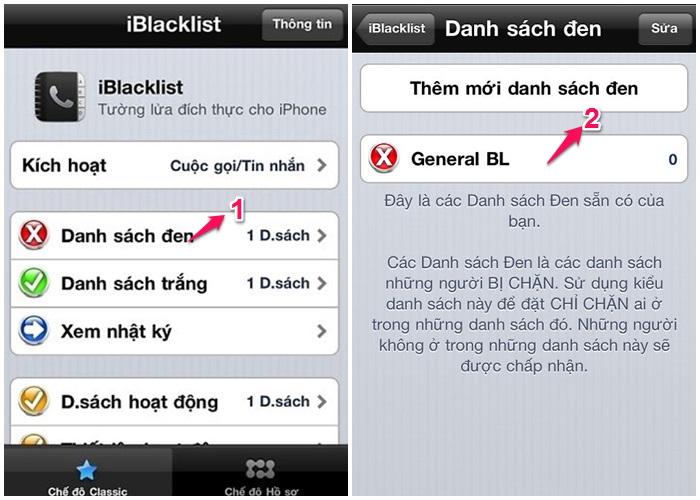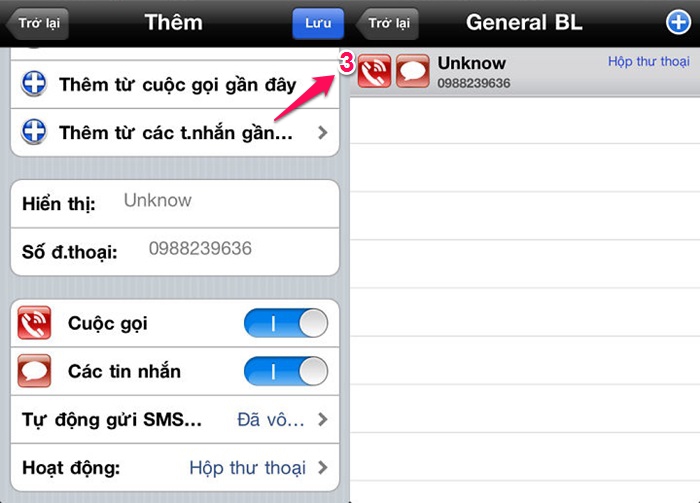 Steps to set up to block unwanted advertising messages or calls
Once you have adjusted your settings, turn off your phone and restart it for iBlacklist to save the changes and block annoying messages and calls.
Block Messages from Phone Contacts
If you have an iOS 7 or iOS 8 phone, you can use the following methods to block unwanted messages:
Method 1: Go to Settings > Messages > Blocked. Add the phone number or sender of the advertising messages to the blocked list.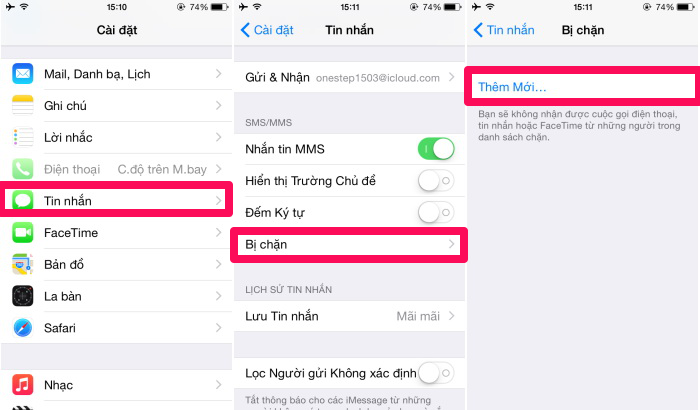 Block messages from phone contacts
Block Messages Received
Method 2: Open the Messages app, click on the advertising message, select Contact, and then select info ("i" symbol). Scroll down and choose Block Contact.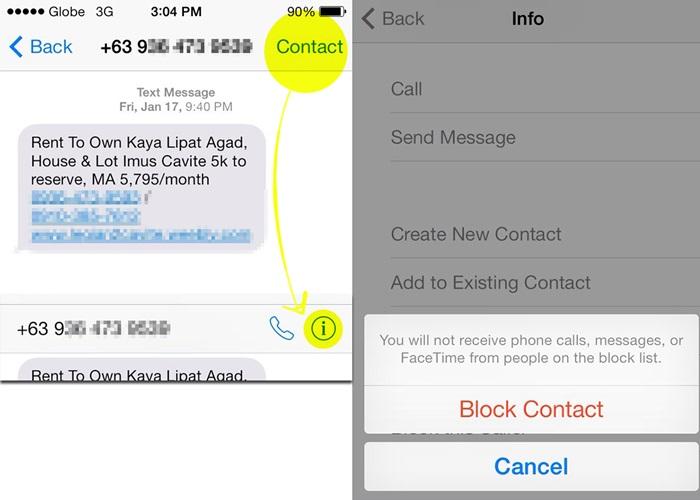 Block advertising messages from the Messages app on the iPhone, select Contact > select info > select Block Contact
If you already have Bkav software installed on your phone, it can also block messages and calls, eliminating the need for additional apps.
To stop receiving advertising messages from network service providers such as Viettel, VinaPhone, and MobiFone, you can send a rejection message to the respective service numbers.
– To unsubscribe from Vinaphone messages, send "TC" to 18001091.
– To unsubscribe from Viettel messages, send "TC" to 199.
– To unsubscribe from MobiFone messages, send "HUY" to 9220.
With a few simple steps on your phone, you can easily block annoying advertising messages. Why not take action now? Do you have any other tips for blocking spam messages? Share with us!